Irish lichens


Order: Peltigerales Family: Collemataceae

Species: Leptogium cyanescens



Growth type foliose.
Photos: On rock and Ash trunk. Ballingeary, Cork, SW Ireland.

Thallus of over-lapping bluish-grey lobes, either +/- dispersed or forming patches. Numerous flat or pin-like laminal isidia on upper surface, overlapping at centre. Apothecia rare, rhizines absent.

Usually found near water on rocks, trees and among moss.
Chemical reactions negative.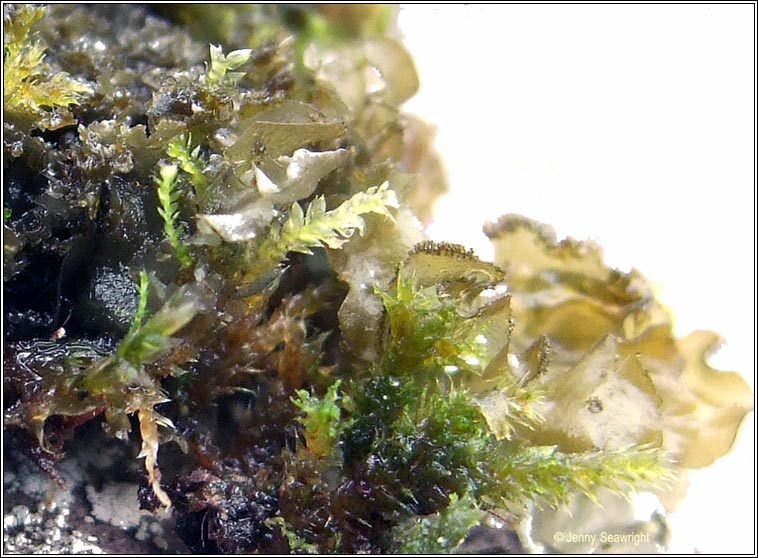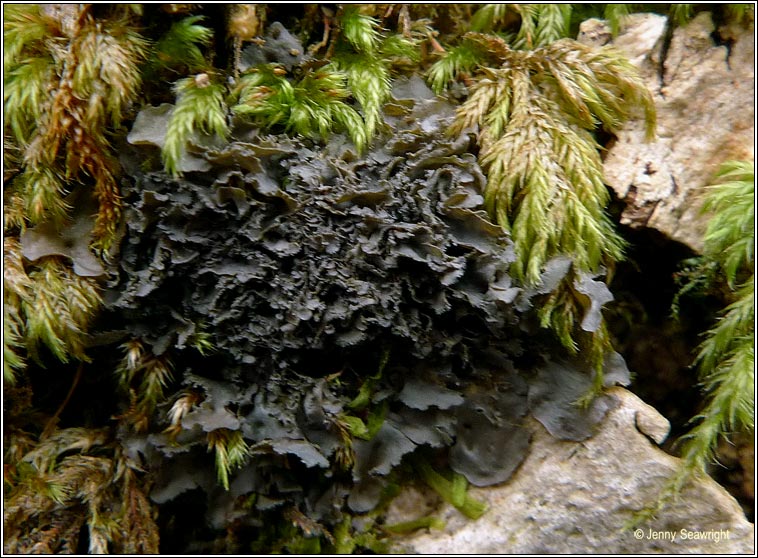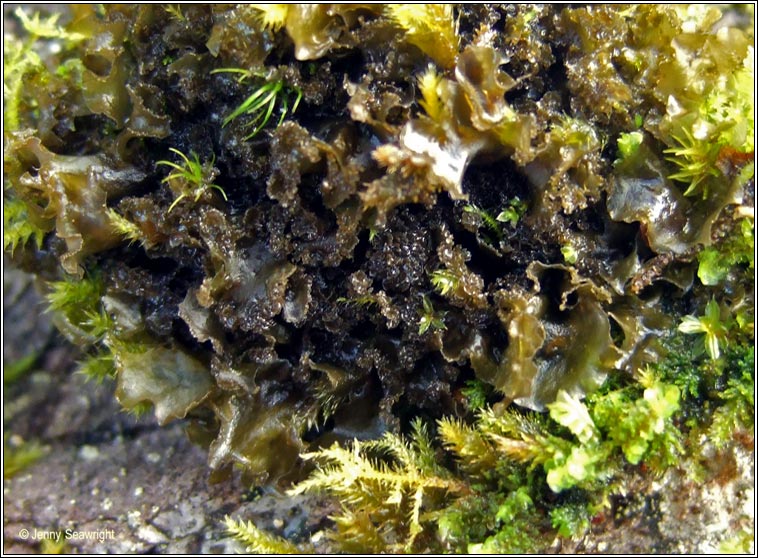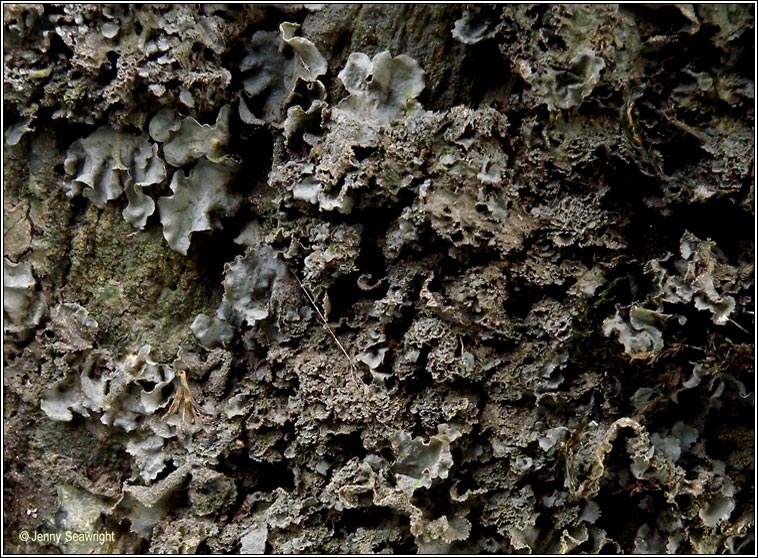 Leptogium cyanescens February and October 2009