Irish lichens


Order: Verrucariales Family: Verrucariaceae

Species: Dermatocarpon luridum



Growth type foliose.
Photos: On mossy rocks by River Sullane, Macroom and in and beside an upland stream near Ballingeary, Cork, SW Ireland.

Mat of thick rounded lobes, greyish-fawn when dry becoming bright green when wet. Dark brown ostioles are clearly visible on the upper surfaces. Lobes light brown beneath, forming compact mats.

On siliceous rocks in or beside streams and rivers.
Chemical reactions negative.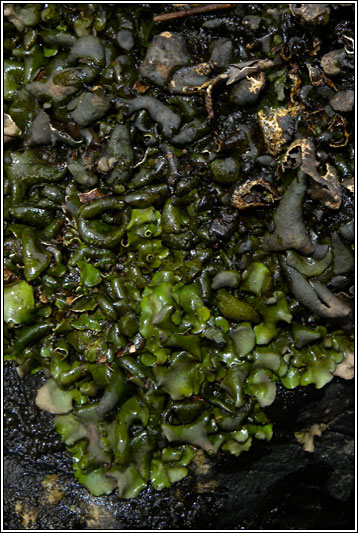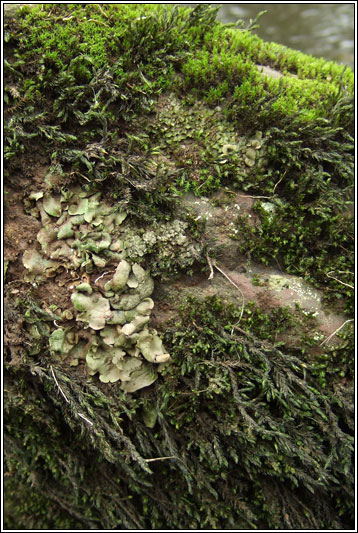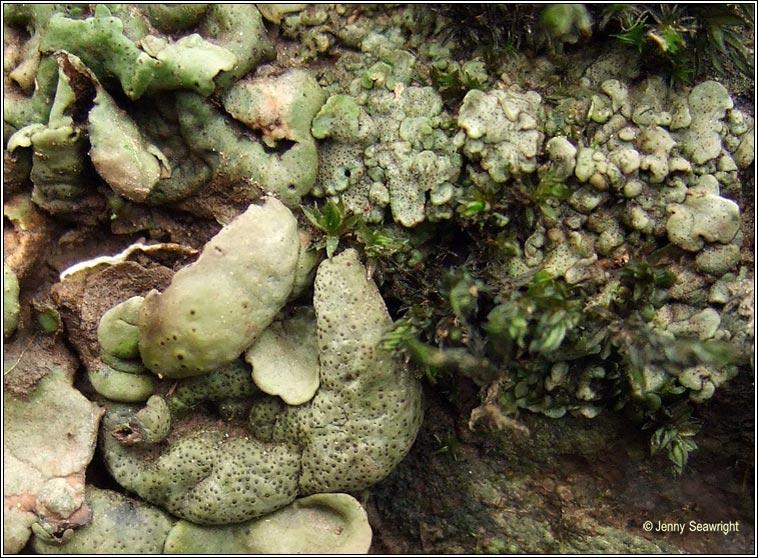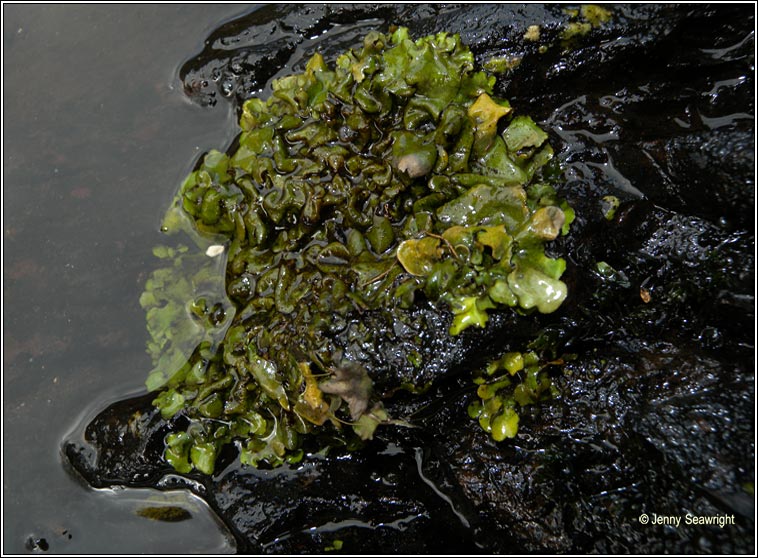 Dermatocarpon luridum