Irish lichens


Order: Teloschistales Family: Teloschistaceae

Species: Caloplaca saxicola
Orange lichen

Growth type placodioid (crustose with lobed margins)
Photos: On calcareous stone. Foynes, Co. Limerick, Ireland.
Photo top left identified by Mike Simms

Thallus is pale pinkish-yellow-brown to brownish-orange, sometimes found only as scattered lobes. Convex lobes are short, pruiniose, splayed and often down-turned at tips. Apothecia brownish-orange with paler margins. K+ crimson / purple.

Scattered distribution in Ireland on dry sheltered calcareous rocks, buildings and churchyard memorials.

Similar: C. flavescens is larger, Xanthoria elegans has convex deep-orange, uniformly narrow lobes.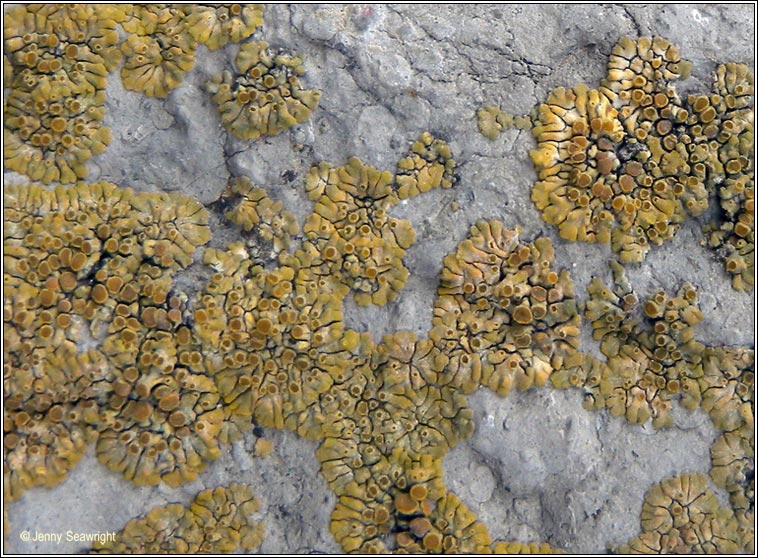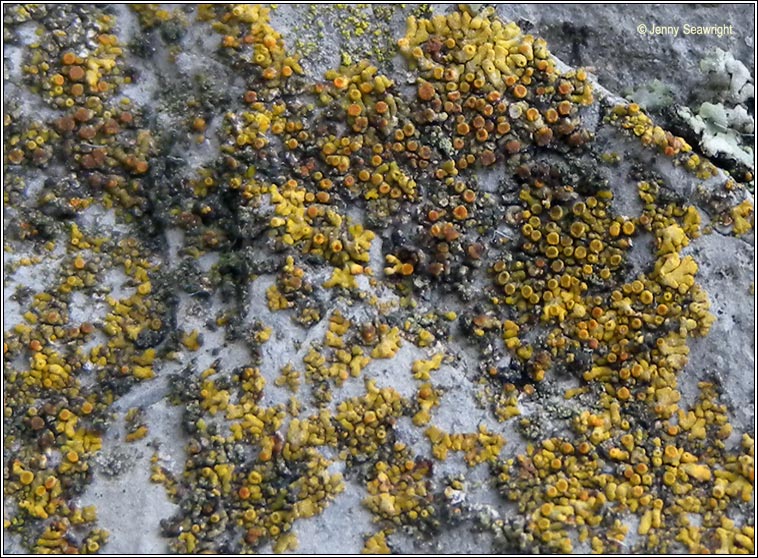 Caloplaca saxicola. Foynes, Co.Limerick. December 2008