Irish lichens


Order: Teloschistales Family: Teloschistaceae

Species: Variospora thallincola (Caloplaca thallincola)

Growth type placodioid (crustose with lobed margins)
Photos: On coastal rocks. Co. Cork, SW Ireland.

Thallus yellowish-orange to bright orange, areolate in the centre with long convex lobes radiating outwards. Scattered apothecia in centre with margins the same colour as the thallus.
K+ crimson / purple.

Only found on hard coastal, sheltered, siliceous rocks, often occuring with Verrucaria maura

Similar: Caloplaca flavescens.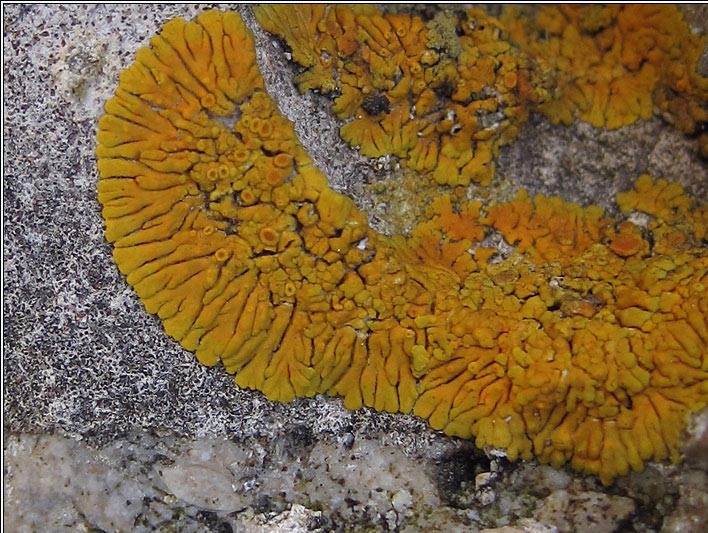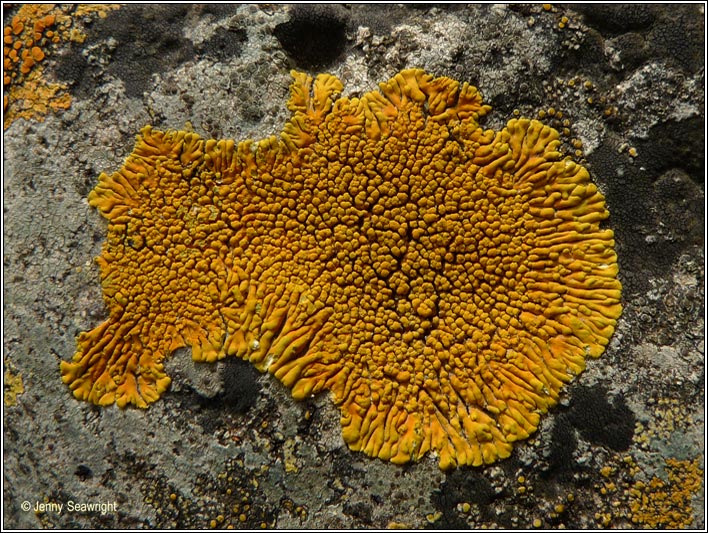 Caloplaca thallincola. Coastal rocks, Co. Cork. 2008