Irish lichens


Order: Verrucariales Family: Verrucariaceae

Species: Dermatocarpon miniatum



Growth type foliose.
Photos: On coastal rocks. Bantry, Cork, SW Ireland.

Leathery pale greyish-brown lobes, grey-pruinose with margins that are often incised and contorted. Small dark-brown ostioles. The under-surface is tan with a single hold-fast. Can be single-lobed.

Found on coastal rocks and damp calcareous rocks inland.
Chemical reactions negative.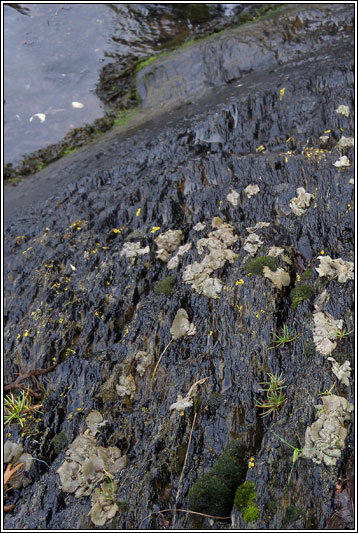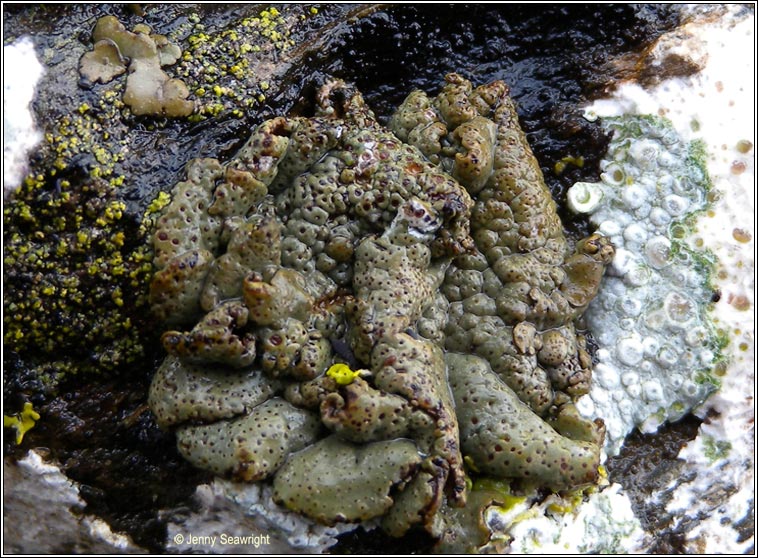 Dermatocarpon miniatum. On coastal rocks, Bantry, Co.Cork. December 2008