Irish lichens



Order: Arthoniales Family: Arthoniaceae

Species: Arthonia varians


Lichenicolous fungus
Photos: On Lecanora rupicola, Allihies, Co. Cork, SW Ireland.

Widespread, developing in the hymenium of Lecanora rupicola and blackening the hosts apothecia. Apothecia black, spores (1-)2-3 septate, 11-17 x 5-6.5 Ám.

Similar: Arthonia apotheciorum has 1-septate spores. Occurs on members of the Lecanora dispersa group.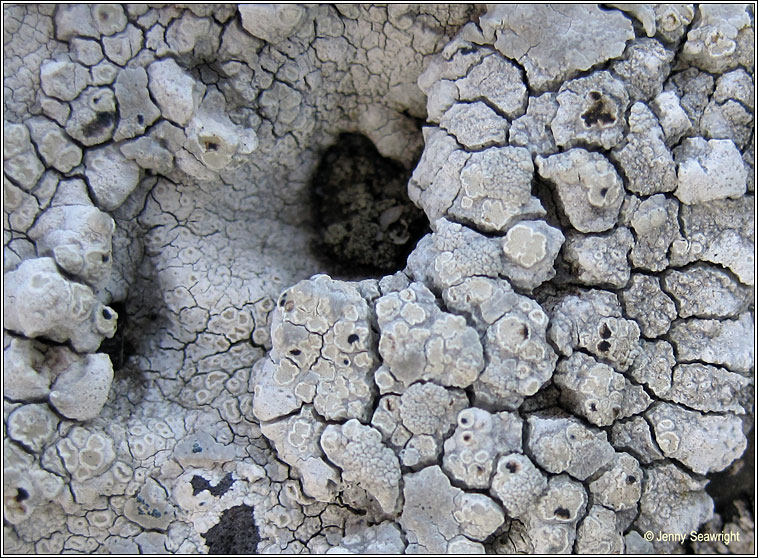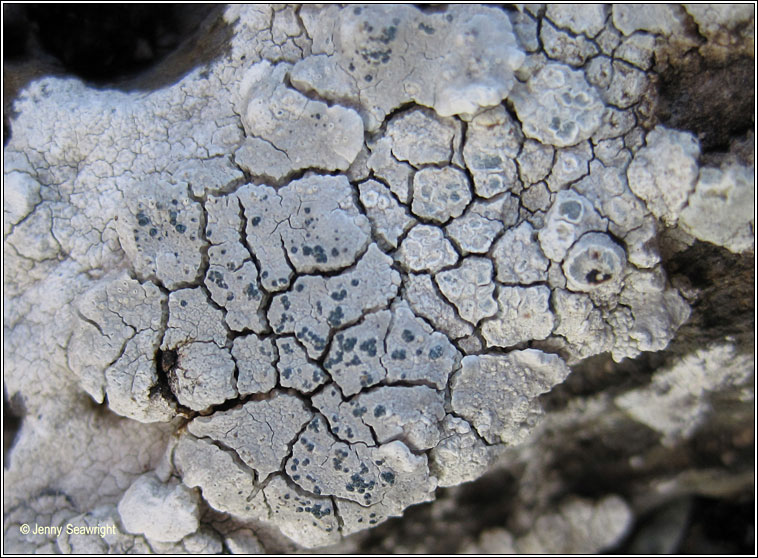 Arthonia varians on Lecanora rupicola. March 2012