Irish lichens


Incertae sedis

Species: Abrothallus microspermus #


Lichenicolous fungus
Photos: On Flavoparmelia caperata. Macroom, Co. Cork, Ireland
Identification needs confirming

Parasitic on the thallus of Flavoparmelia caperata. Abundant superficial blackish pycnidia, apothecia rare, with black discs.
Also reported from other Parmeliods including Punctelia, Parmotrema and Flavopunctelia.

Vouauxiomyces truncatus is the anomorphic stage.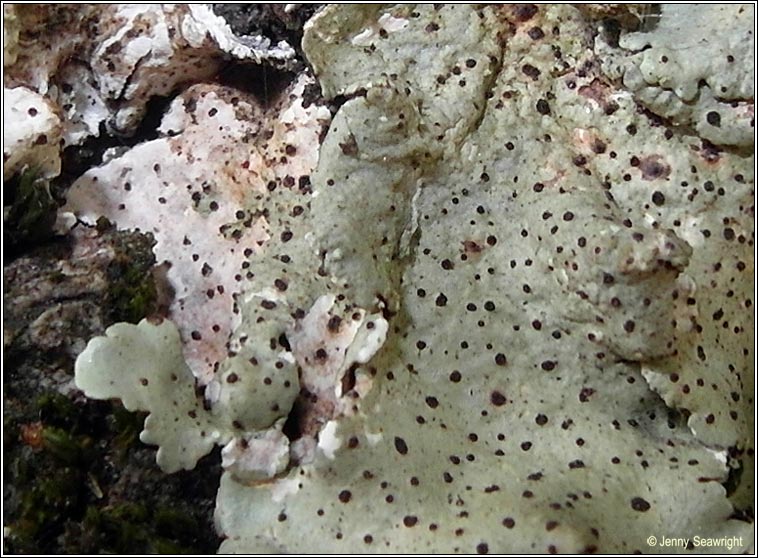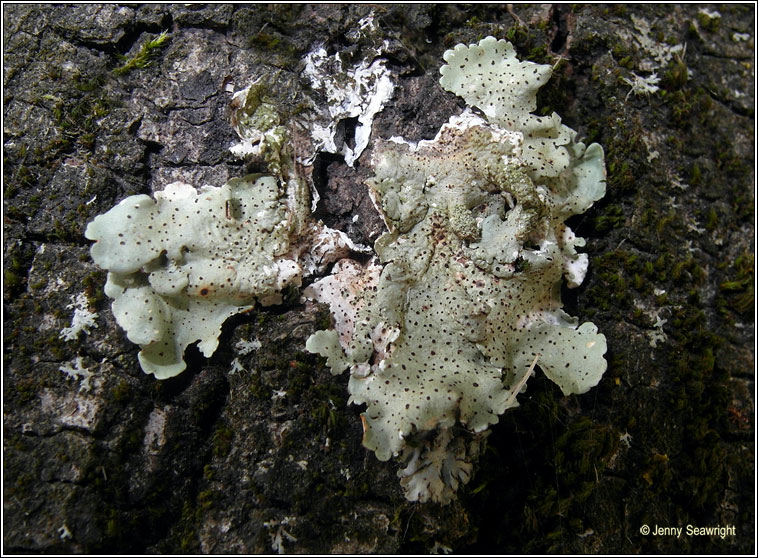 Abrothallus microspermus on Flavoparmelia caperata. August 2010