Irish lichens



Order: Teloschistales Family: Teloschistaceae

Species: Calogaya oblitterata (Caloplaca arnoldii)


Growth type crustose.
Photos: On rock. Killarney NP, Co. Kerry, SW Ireland.
Identified by John Douglass

Thallus is crustose in the centre with minute lobes at the margins, the tips adpressed. Initially yellow-orange, becoming deep reddish-orange. Apothecia have orange-red discs, 0.2-0.5mm in diameter with well developed orange margins. Asci 8-spored, the septum wide, about or more than 1/3 of ascospore length, 8-14 x 4-7 Ám. K+ red-purple.

Widespread but scarce on well-lit siliceous rocks, usually coastal.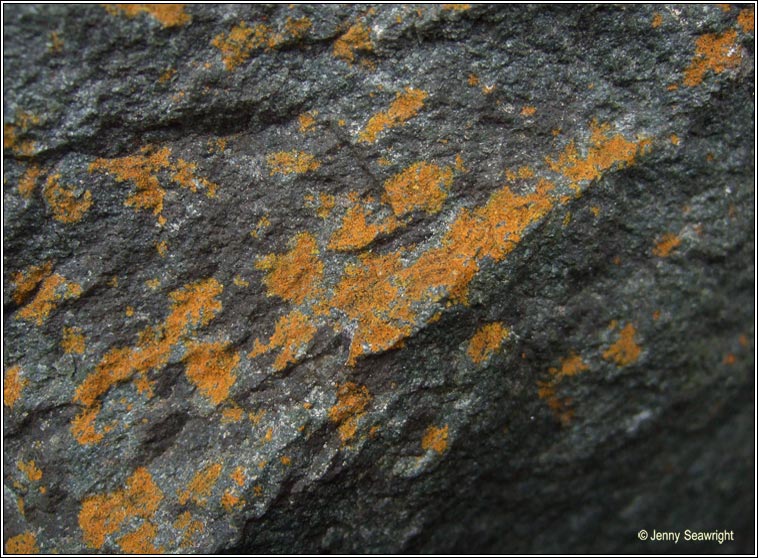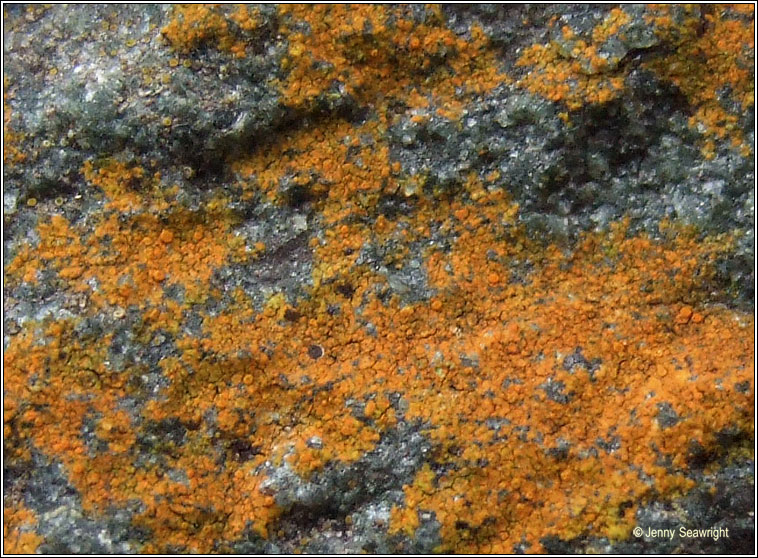 Caloplaca arnoldii. November 2010