Irish lichens



Order: Lecanorales Family: Physciaceae

Species: Heterodermia obscurata (Heterodermia japonica)


Growth type foliose.
Photos: On Salix. Killarney, Co. Kerry, SW Ireland.
Identified by John Douglass

Pale grey thallus (greener when wet), usually forming spreading rosettes. Flat, radiating lobes with lip-shaped soralia and short black cilia on the tips. Apothecia very rare, discs red-brown with crenulate or sorediate margins. Lower surface white with brownish hyphae. Thallus K+/- yellow, C-, KC-, P-

Occurs on mossy trunks and branches of Willow, Oak, Hazel and Ash in undisturbed woods and sallow carr. Also found on coastal turf.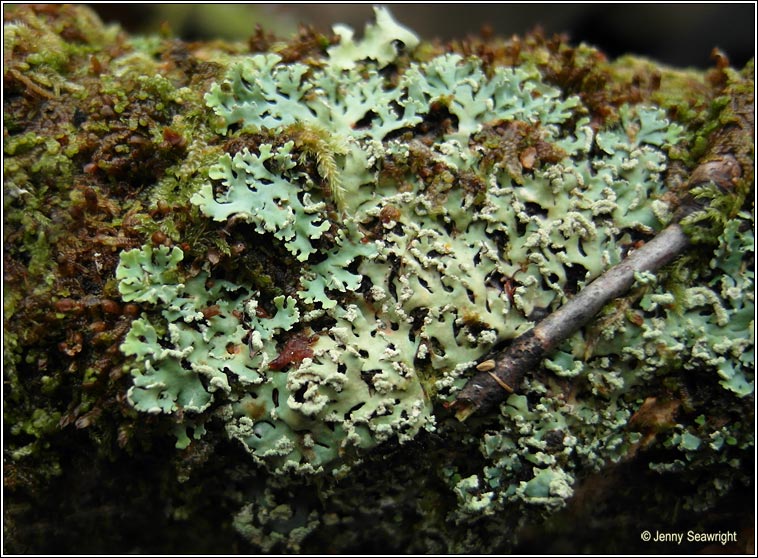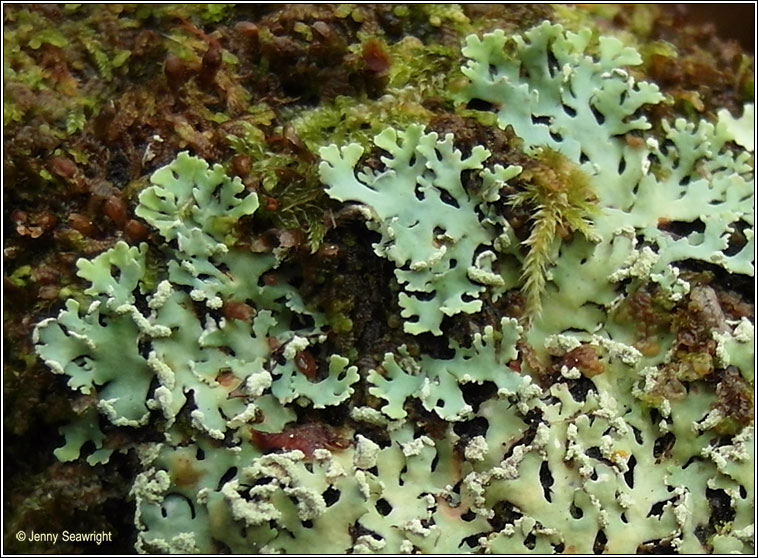 Heterodermia japonica. November 2010