Irish lichens



Order: Peltigerales Family: Collemataceae

Species: Leptogium coralloideum


Growth type foliose.
Photos: Ardnagashel and Glengarriff woods, Co. Cork, SW Ireland. Identified by Andy Acton

Very similar to Leptogium brebissonii but with coralloid, cylindrical isidia, pale bluish-grey, concolorous with thallus. Isidia are usually on ridges along the upper surface of the lobes. Apothecia have not been found in specimens from Britain or Ireland.

Western distribution in Britain and Ireland, rare. Found on mossy tree trunks (often of Salix) and occasionally on mossy rocks.
Chemical reactions negative.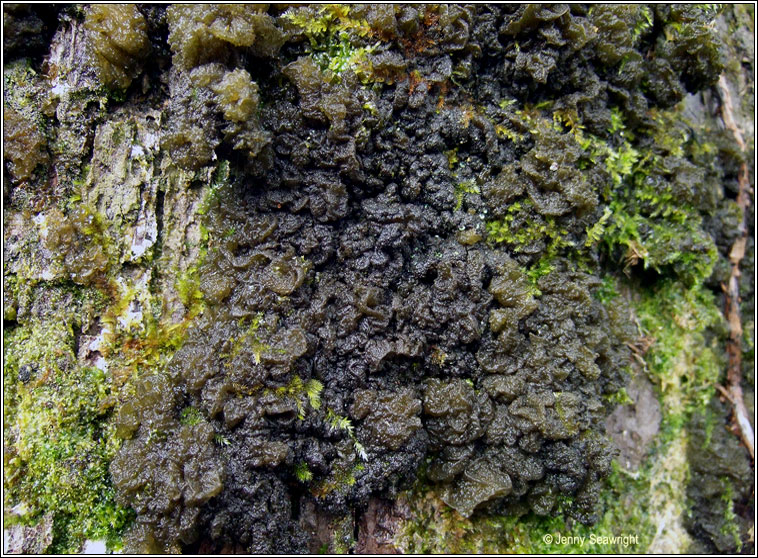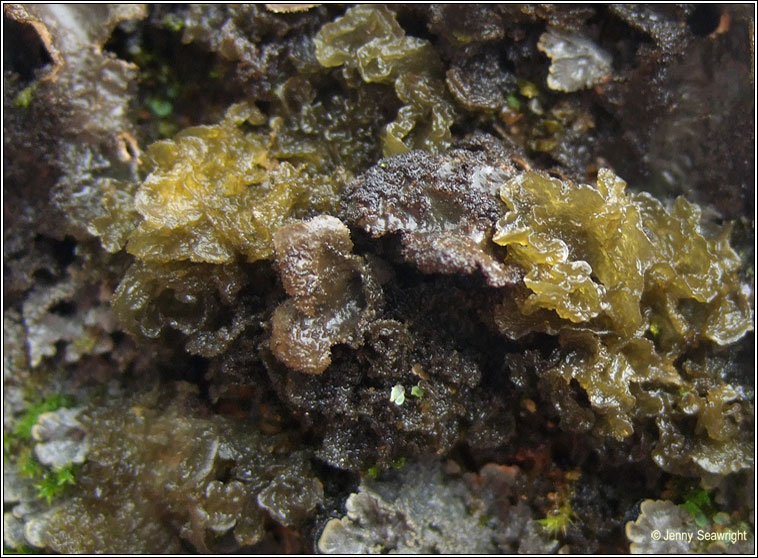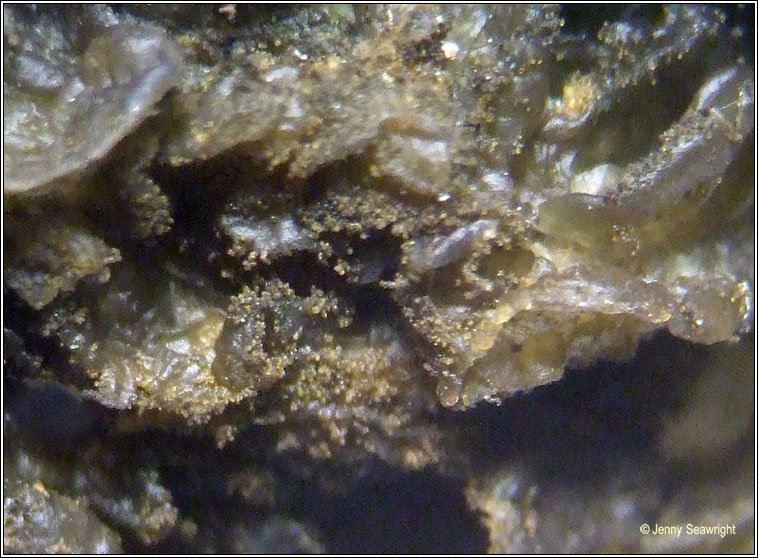 Leptogium coralloideum March 2010