Irish lichens


Family: Incertae sedis

Species: Agonimia tristicula


Growth type squamulose.
Photos: Glengarriff woods and mortared wall, Co. Cork, SW Ireland.
Photo left and immediately below identified by Andy Acton

Thallus of tiny, flattened green squamules, greyish-brown when dry, with minute papillae on upper surface. Very small, black, barrel-shaped apothecia are often half-hidden amongst the squamules.

Usually over moss on mortared walls and on calcareous soils. Occasionally on bark of base-rich trees; Acers, Elm and Ash.

Similar: Agonima octospora is corticolous, with smaller, less flattened squamules.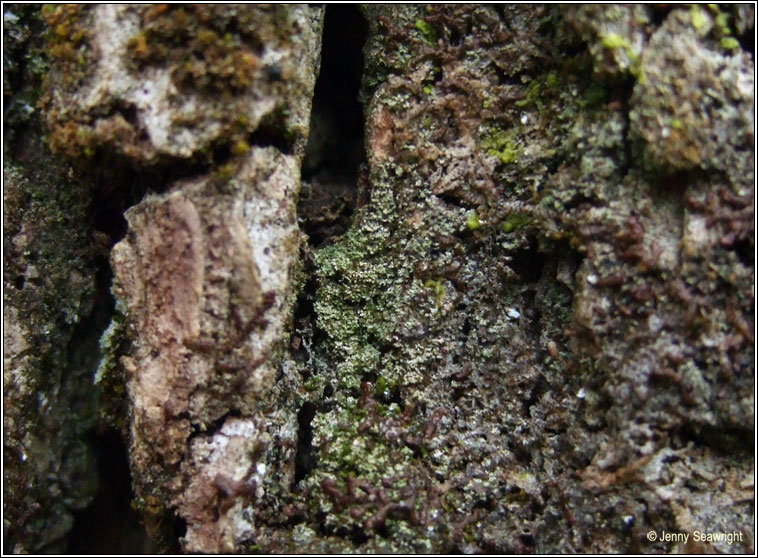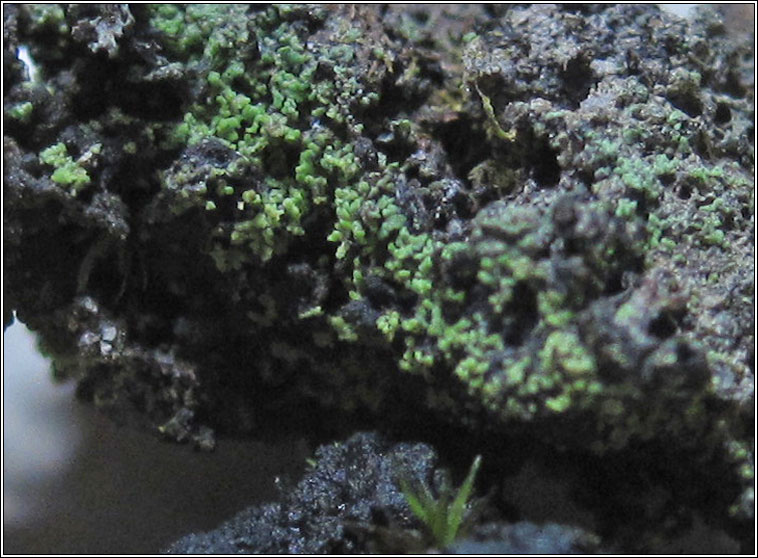 Agonimia tristicula March 2010 and December 2011