Irish lichens



Family: Naetrocymbaceae

Species: Naetrocymbe nitescens (Arthopyrenia nitescens)

Growth type crustose. Below identified by Brian Coppins
Photos: On Holly. Ballingeary, Co. Cork, SW Ireland.

The lichenized thallus is whitish beige, usually pinkish when fresh. The tiny circular to ellipsoid perithecia (0.15-0.2mm length) can be scattered or concentrated into patches. Pycnidia are frequent. Spores 1-septate, 19-26 x 4.5-6 Ám. The cells are +/- equal, scarcely constricted, the perispores indistinct. Micrograph below.
Chemical reactions negative.

Mainly found on smooth bark of Hazel in old, species-rich woodlands and river valleys. Scattered records from north and west Ireland.

Photo below includes Mycoporum antecellens (whitish thallus).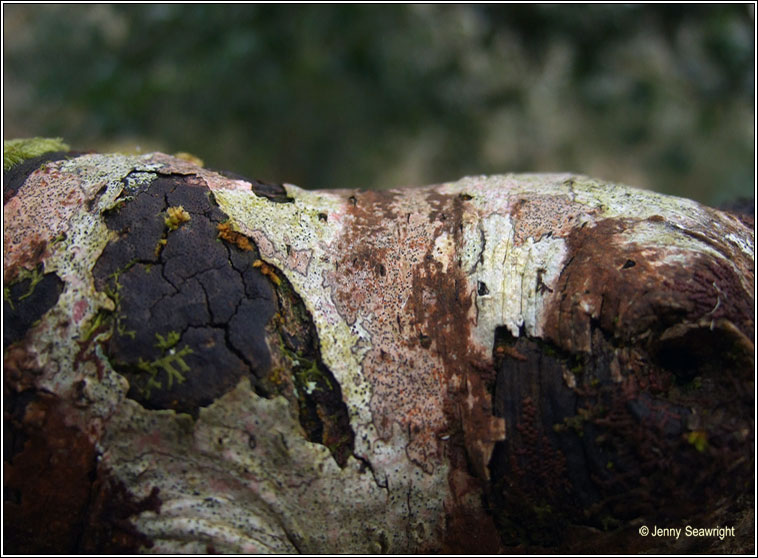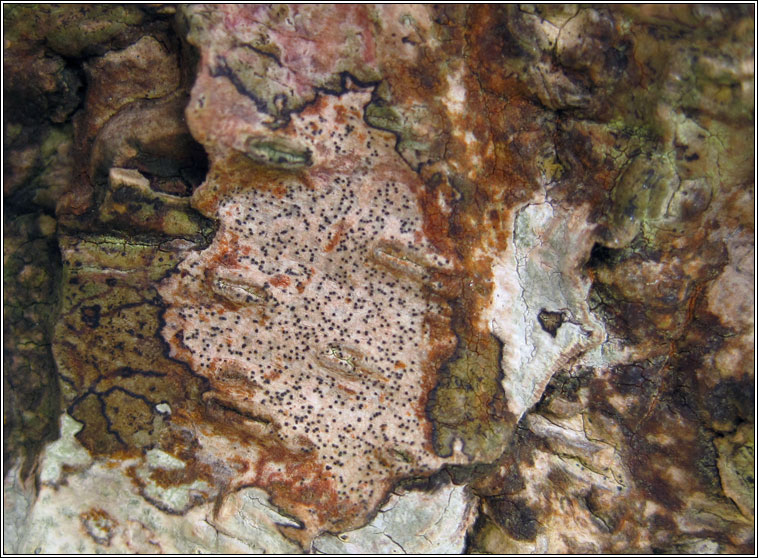 Micrograph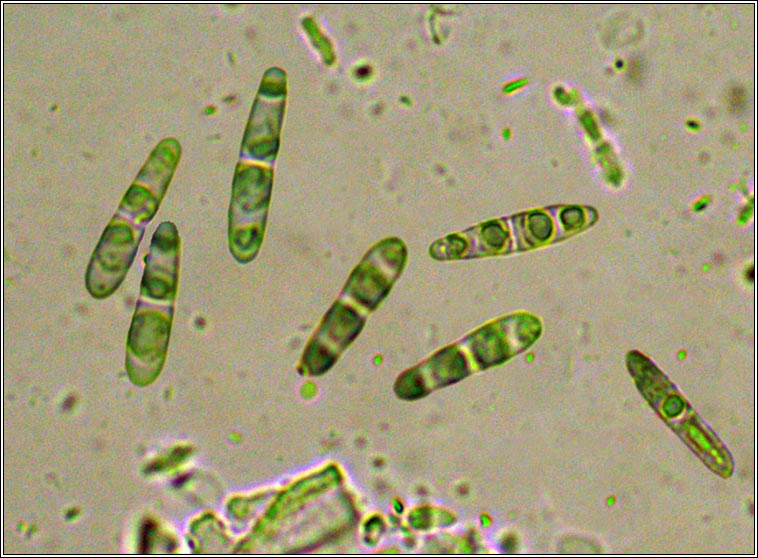 Arthopyrenia nitescens. January 2010 and May 2012