Irish lichens



Order: Tremellales Family: Tremellaceae

Species: Biatoropsis usnearum


Lichenicolous fungus.
Photographs on Usnea subfloridana. Glengarriff, Co. Cork, Ireland.

A very variable gall-forming basidiomycete, the basidia pale pink, reddish-brown, dark brown or black. Basidiospores are subglobose to ellipsoid with 1-3 transverse septa, 4.5-8 × 4-7.7 µm. The hyaline conidia are in rows, cells 3-5 × 2-3.5 µm.

Parasitic on thalli of Usnea species, including U. flavocardia, U. florida and U. subfloridana, U. fragilescens and U. glabrescens.

Similar: Biatoropsis hafellneri has been recorded on U. cornuta.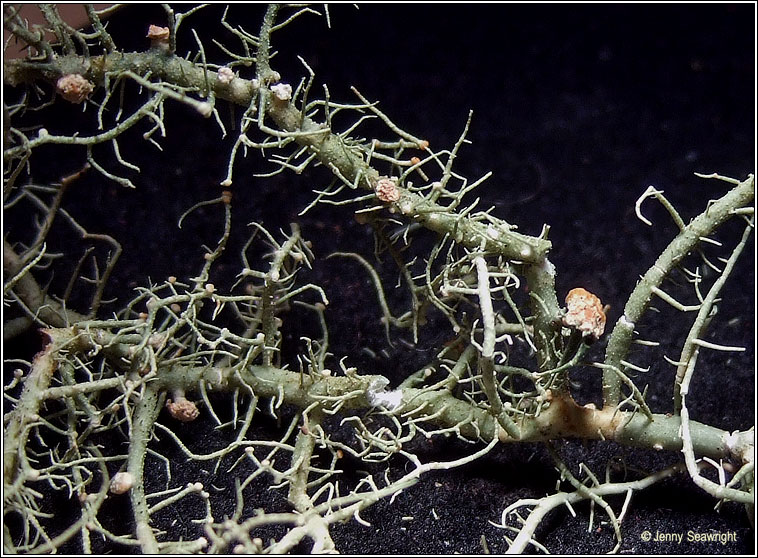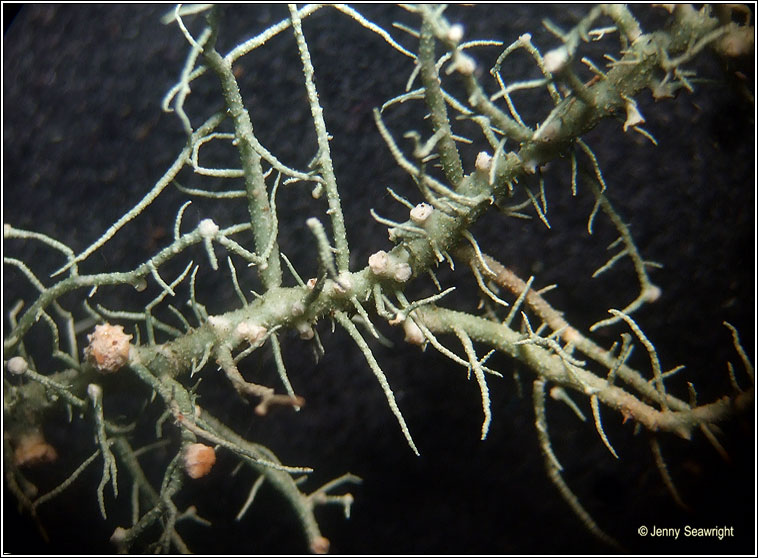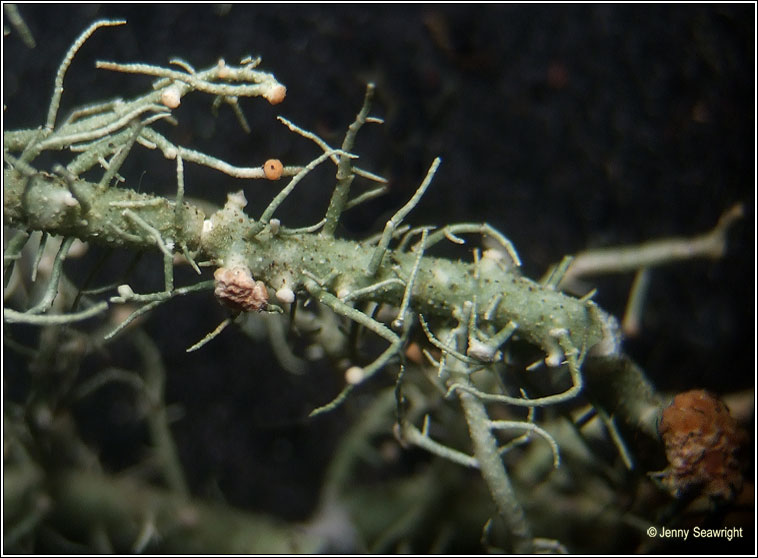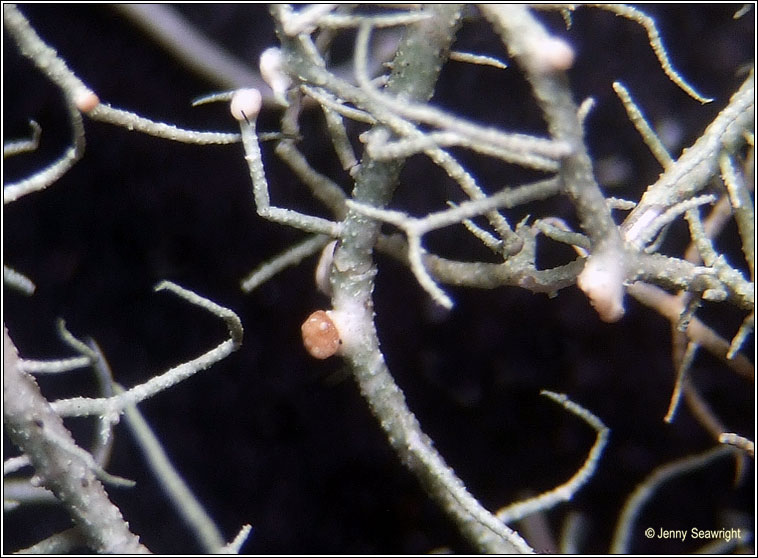 Biatoropsis usnearum on Usnea. January 2010