Irish lichens



Order: Peltigerales Family: Collemataceae

Species: Scytinium teretiusculum (Leptogium teretiusculum)


Growth type foliose.
Over moss on mortared wall and limestone. Co. Cork and Co. Kerry

Very small thallus of narrow, dark brown or greyish-brown lobes. Long isidia-like extensions develop at margins and apices forming dense cushions to 1cm diameter. Primary squamules become +/- obscured. Apothecia are very rare, urceolate with thick margins.

Found on mature shaded deciduous trees, also on basic rocks, walls and coastal mossy grassland. Chemical reactions negative.

Similar: Leptogium subtile. Usually very fertile, shorter lobes with none or few isidia-like extensions.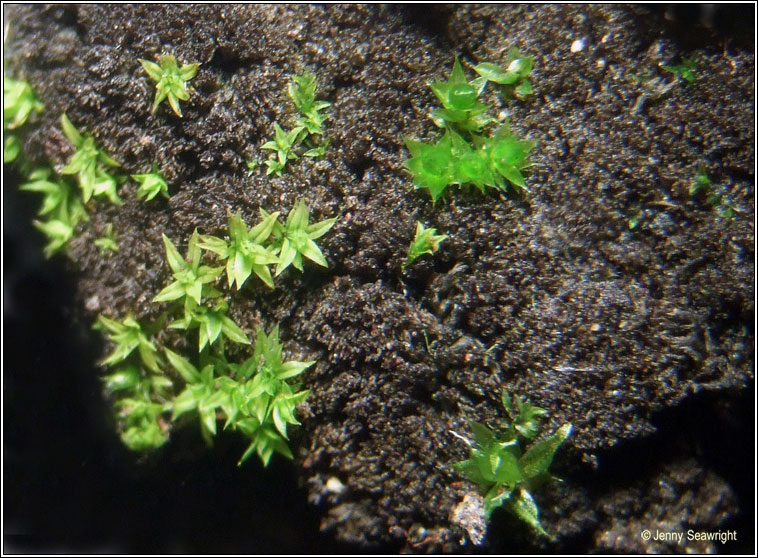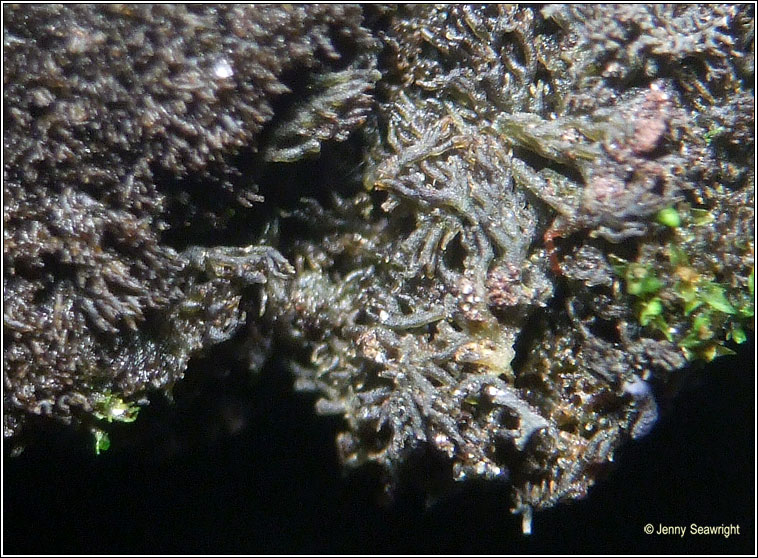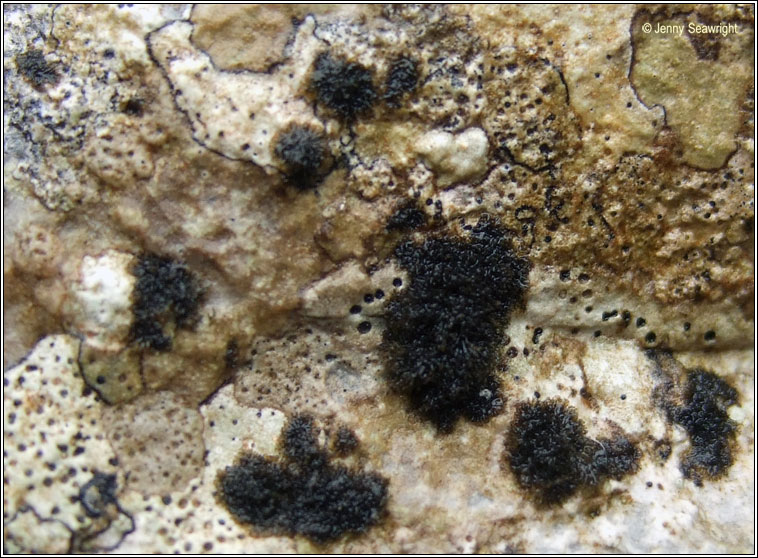 Leptogium teretiusculum January 2010