Irish lichens



Order: Peltigerales Family: Collemataceae

Species: Leptogium hibernicum


Growth type foliose.
Photos: Killarney National Park, Co. Kerry, SW Ireland.
Identified by John Douglass

Thallus very soft and swollen wet. Lobes brownish-grey or greenish-grey when dry, warted, +/- transversely wrinkled with coarse nodular isidia, lobules sometimes developing on lobe margins. Under surface paler and finely tomentose. Apothecia not recorded in Britain and Ireland.

Rare, western oceanic species found on deciduous tree trunks in old, moist woodlands in the Burren, Co. Clare and SW Ireland.
Chemical reactions negative.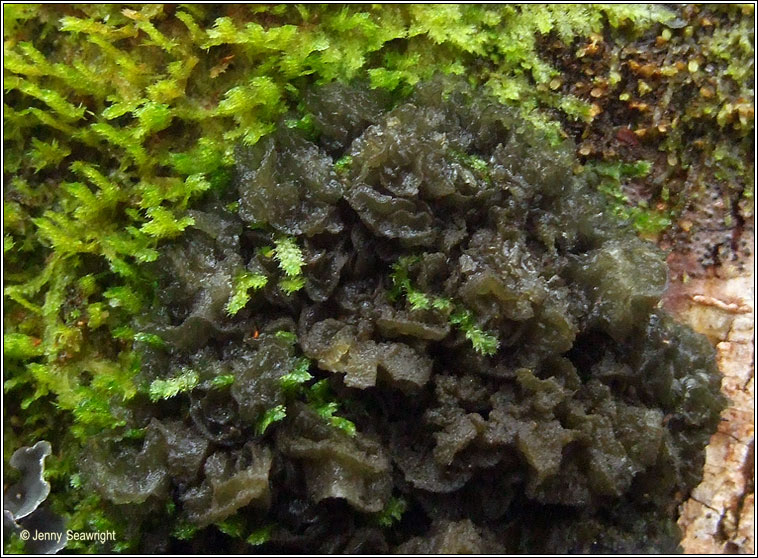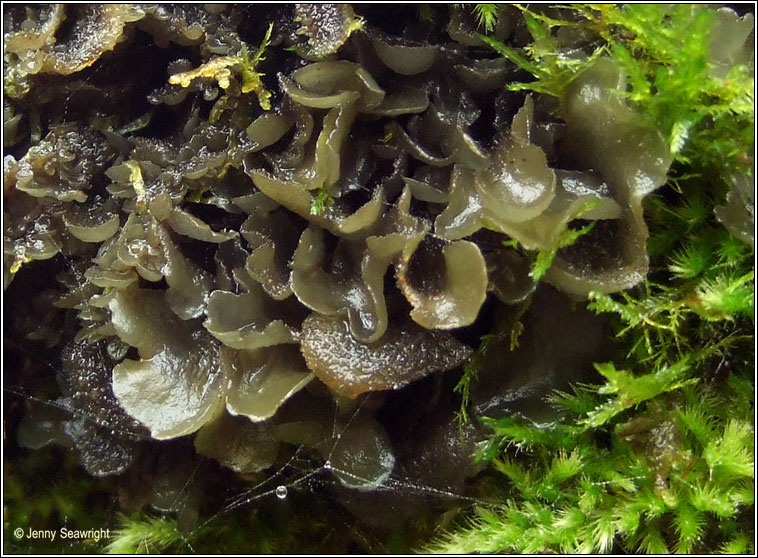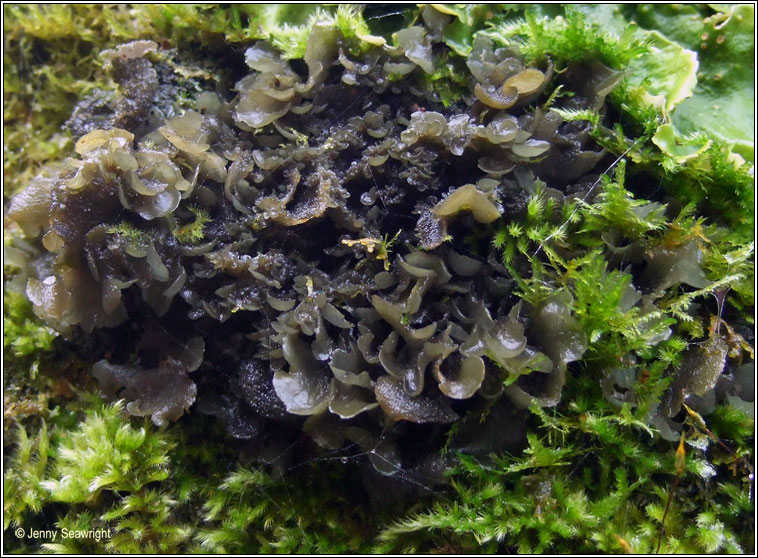 Leptogium hibernicum November 2009