Irish lichens



Order: Peltigerales Family: Collemataceae

Species: Collema nigrescens


Growth type foliose.
Photos: Killarney National Park, Co. Kerry, SW Ireland.
Identified by John Douglass

Dark olive-green to brown-black lobes, strongly ridged, sometimes with coarsely granular isidia. Apothecia are usually very abundant, the margins sometimes isidiate.

Rare in Ireland, few recent records. Occurs on nutrient-rich bark of mature deciduous trees. In the UK occasionally recorded from seepage tracks on coastal rocks. Chemical reactions negative.

Similar: Collema subnigrescens, often fertile, isidia absent.
Collema furfuraceum, isidiate but discs rare.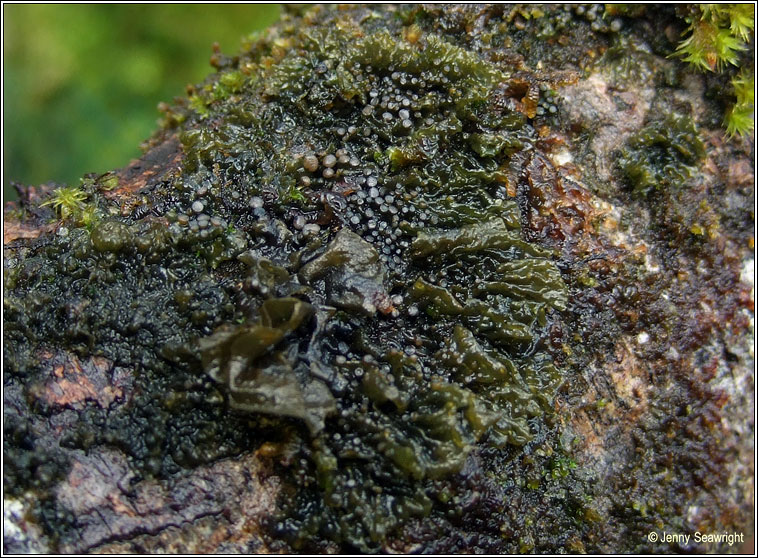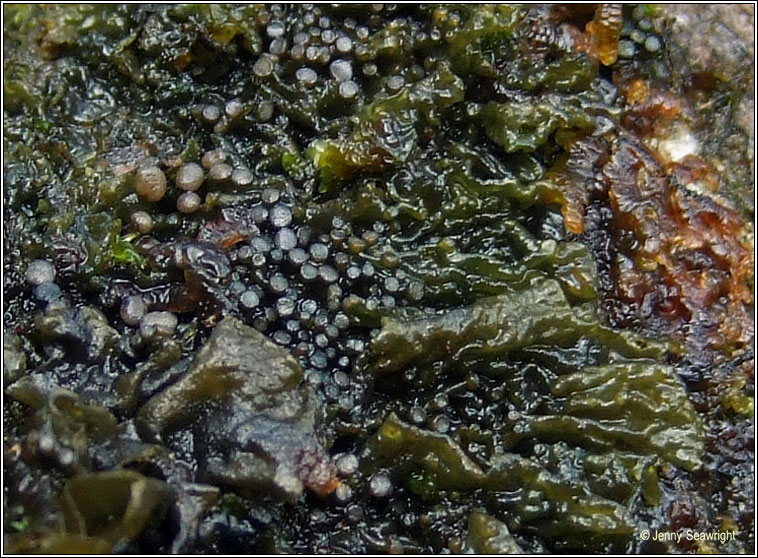 Collema nigrescens November 2009