Irish lichens



Order: Hypocreales Family: Bionectriaceae

Species: Nectriopsis physciicola


Lichenicolous fungus.
Photos: On fallen Ash twig. Ballingeary area, Co. Cork, SW Ireland.
Parasitic on Physcia aipolia. Identified by Brian Coppins

Very hairy red perithecia, collapsing when dry and resembling a discomycete in the genus Lachneum. The smooth-walled ascospores are colourless, 1-septate, c.16-23 x 8-10 µm (Irish specimen).

First record for Britain and Ireland, previously only recorded from Spain. For full description see Earland-Bennett et al. in Bol. Soc. Micol. Madrid 30: 243-248 (2006).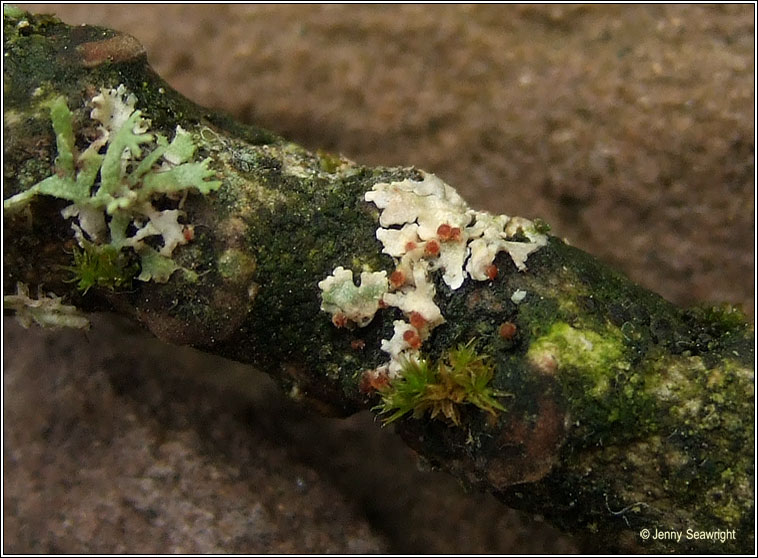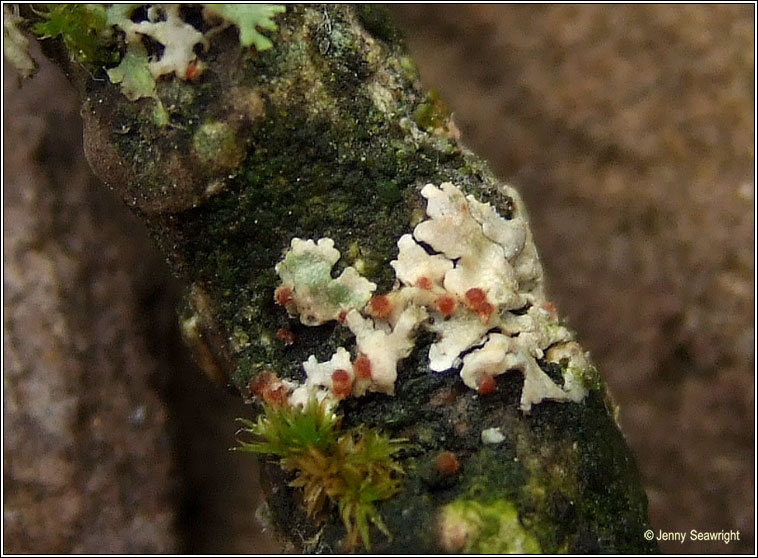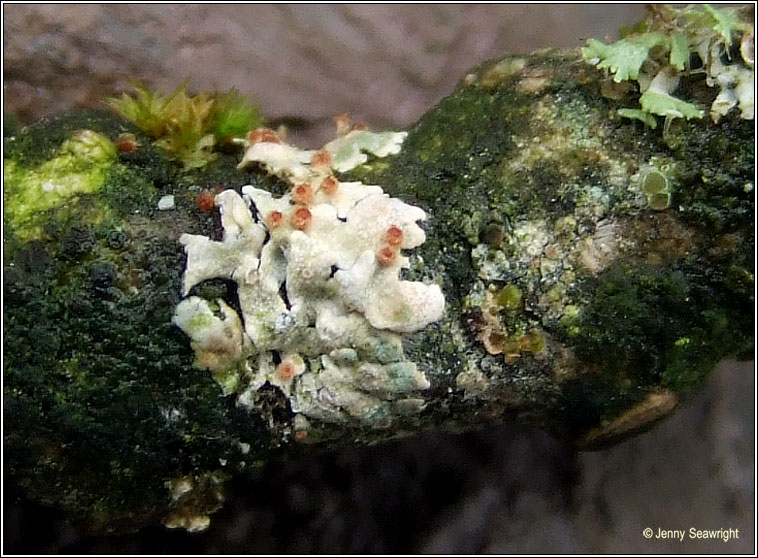 Nectriopsis physciicola parasitic on Physcia. October 2009