Irish lichens



Order: Lecanorales Family: Parmeliaceae

Species: Melanohalea laciniatula


Growth type foliose.
Photos: On ornamental Maple. Macroom, Co. Cork, SW Ireland.
Previously Melanelia laciniatula. Identification confirmed by John Douglass

Small, adpressed greenish or brown thallus that can form large patches. Smooth, flat more/less developed marginal lobes, thallus centre covered with small, overlapping, flat or suberect folioles. Upper surface without pseudocyphellae, lower surface pale with simple rhizines. Apothecia unknown.

Well-lit, nutrient-rich trunks and branches of roadside deciduous trees. First recorded in Surrey, UK in 1930's, most Irish records are from S, E and central Ireland. Chemical reactions negative.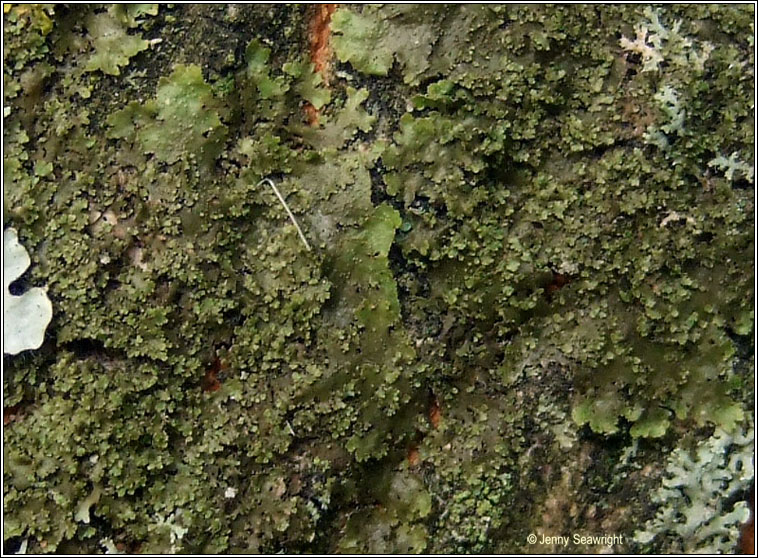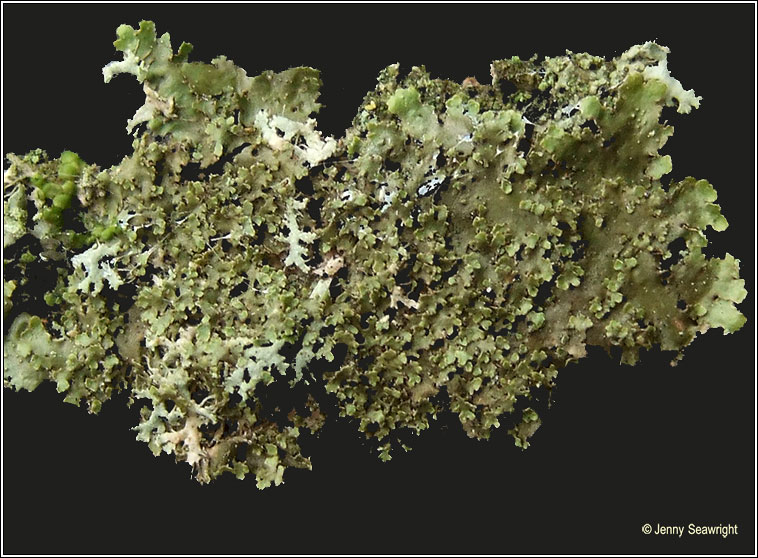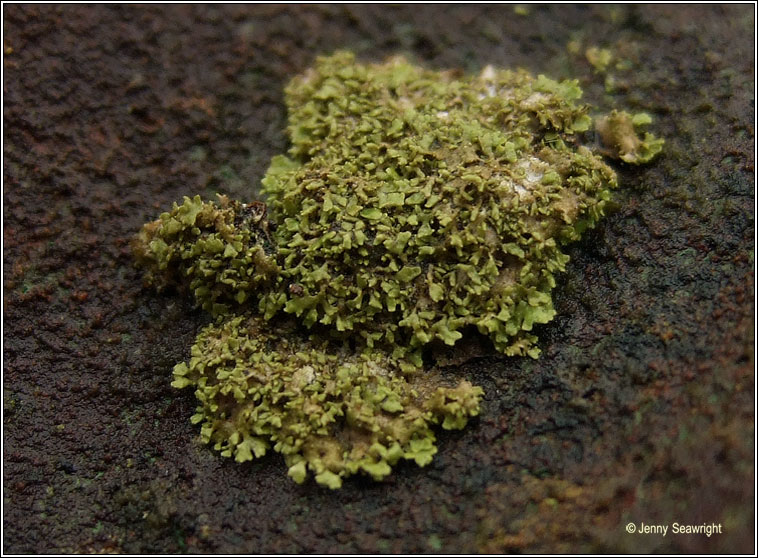 Immediately above: Melanohalea laciniatula on zinc roof, Ballingeary area. October 2009