Irish lichens



Order: Lecanorales Family: Lecanoraceae

Species: Lecidella stigmatea


Growth type crustose.
Photos: On rock. Ballingeary area, Co. Cork, SW Ireland.

Variable. Thallus almost evanescent to cracked and +/- areolate. Patches of pale grey or whitish thallus stained greenish, red-brown or black. Sessile apothecia with dark brown or black discs, margins becoming excluded. Epithecium purple-brown, hypothecium pale yellow or colourless. Asci 8-spored, spores simple, 10-16 x 6-9 Ám.

Widespread, common on urban walls and paths, cement, mortar. Also found on weakly calcareous or base-enriched siliceous rocks.
Thallus: K+/- yellow, C-, P-, UV-

Similar: Clauzadea monticola. Red-brown hypothecium.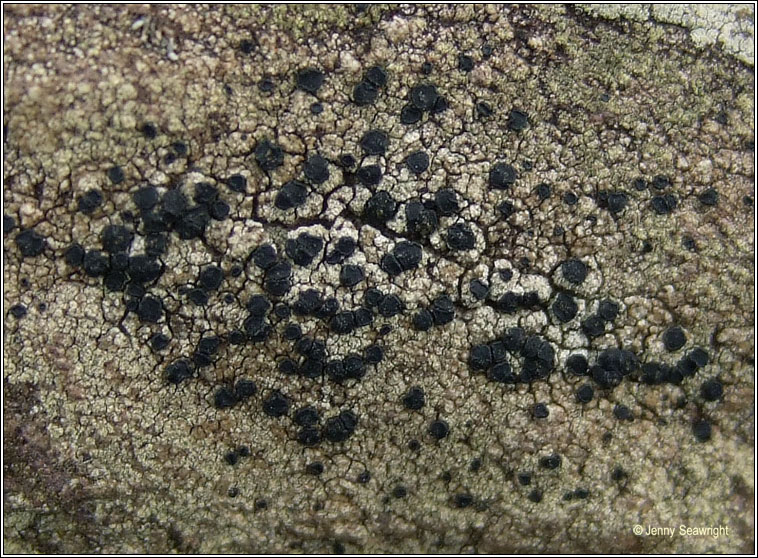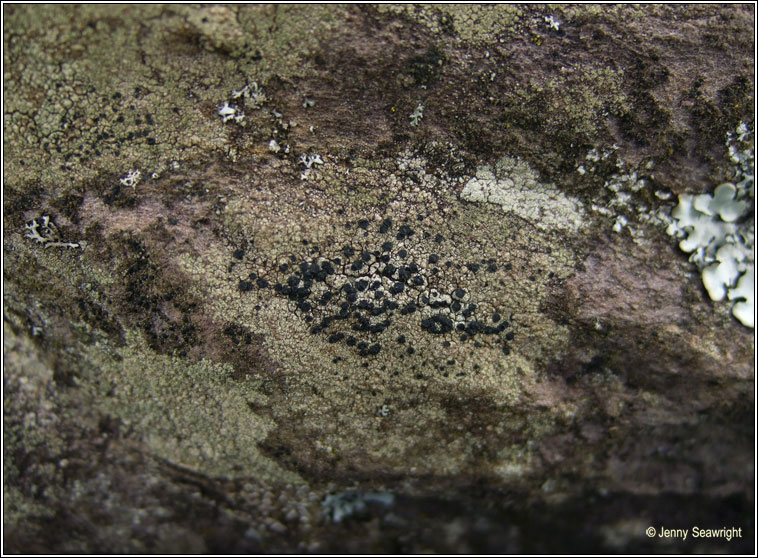 Lecidella stigmatea. October 2009