Irish lichens



Order: Lecanorales Family: Micareaceae

Species: Micarea denigrata


Growth type crustose.
Photos: On old fence posts. Co. Cork, SW Ireland.

Variable. Thallus of greenish-grey areoles, sometimes just a scurfy grey-black crust. Abundant small grey-black to brownish apothecia with +/- indistinct margins. Often +/- sterile on worked timber but then with numerous white-tipped black pycnidia.
All parts usually K-, C +/- orange-red

A pioneer species on worked timber, also found on untreated fence posts and on rotting wood.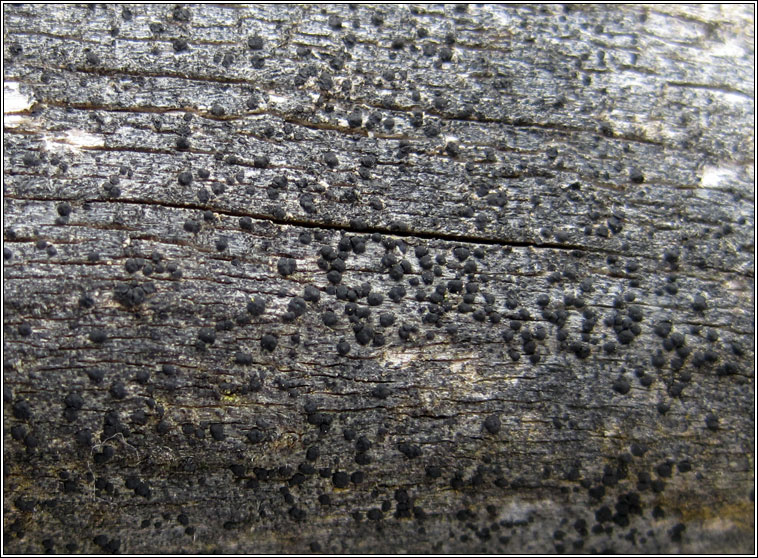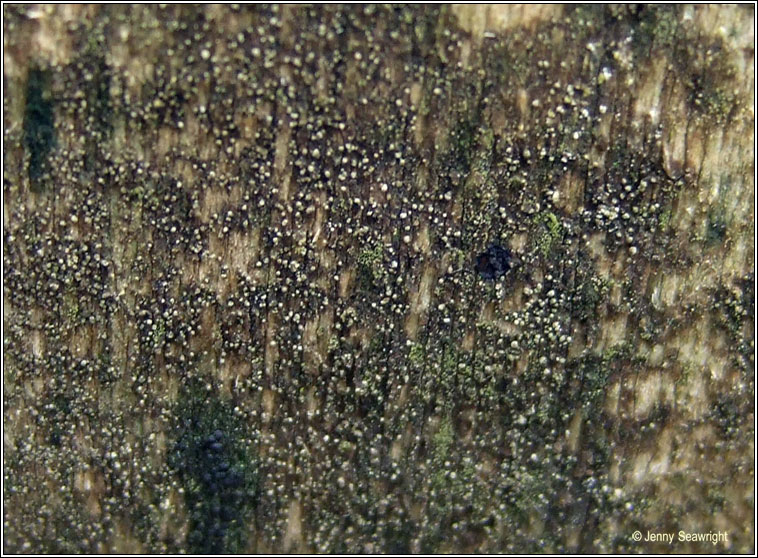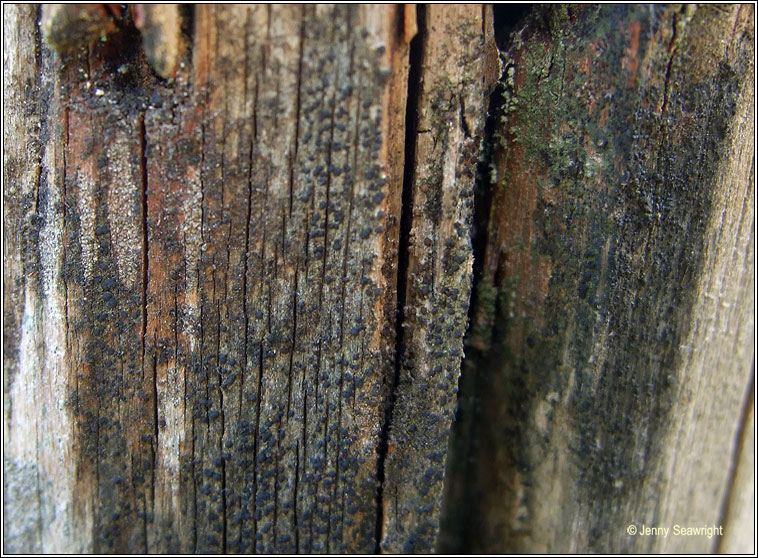 Micarea denigrata. October 2009 and April 2012