Irish lichens



Order: Lecanorales Family: Lecanoraceae

Species: Lecanora antiqua (L. conferta)


Growth type crustose.
Photos: Macroom protestant church, Co. Cork, SW Ireland.

Variable, thallus absent or thick and areolate, warted or smooth, whitish or creamy-grey. Crowded apothecia, very pruinose, discs cream-brown to brown, initially with thick, sometimes crenulate margins.

Usually found on mortared church walls, also occurs on vertical surfaces of basic rocks.
Thallus: K-, C+ yellow-orange, KC+ yellow-orange, P-, UV+ bright pink. Discs: C+ yellow-orange, UV+ bright pink.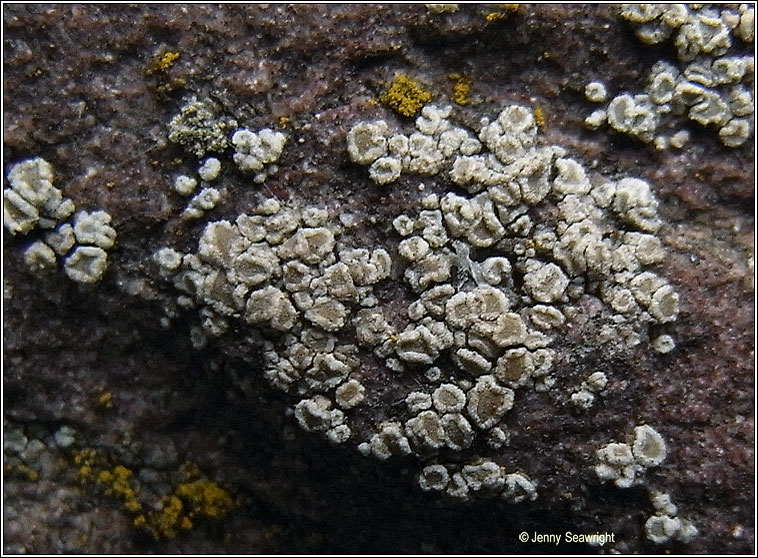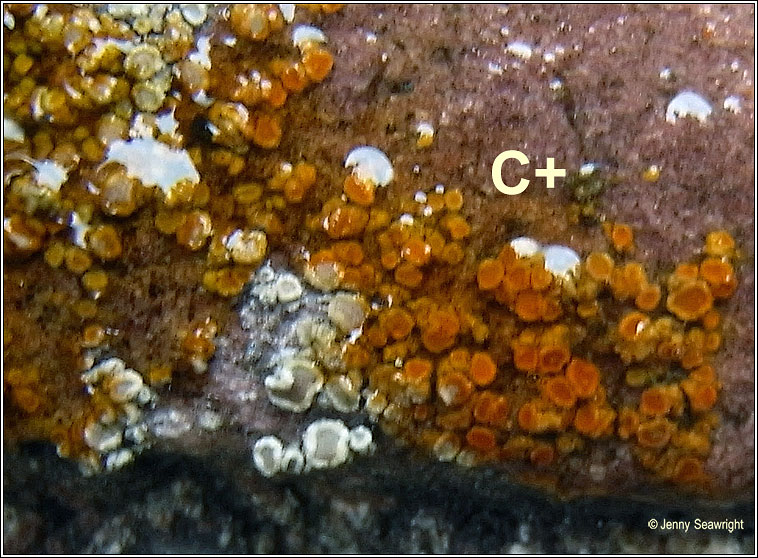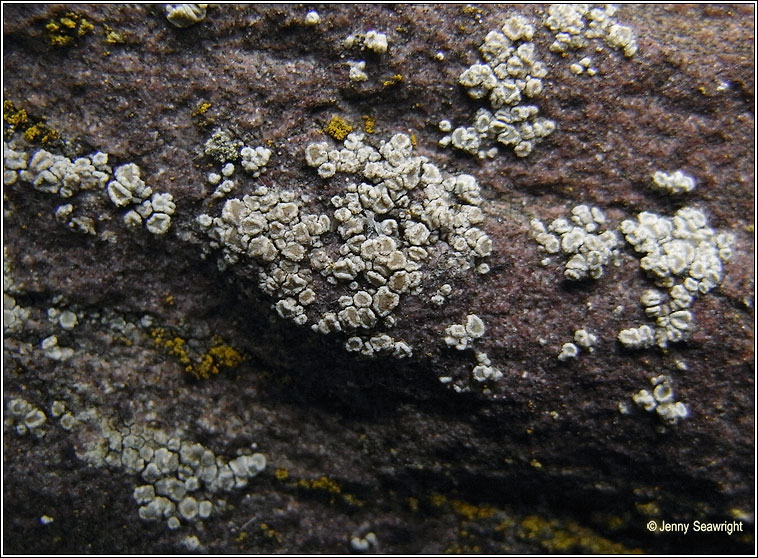 Lecanora antiqua (L. conferta). Protestant church, Macroom, Co. Cork. August 2009