Irish lichens



Order: Lecanorales Family: Ramalinaceae

Species: Mycobilimbia sphaeroides (Mycobilimbia pilularis)


Growth type crustose, granular. Previously Biatora sphaeroides.
Photos: On moss on Hazel. The Burren, Co. Clare, Ireland.
BLS Burren meeting. 2009

Finely granular greenish-grey thallus with clusters of globose, pink-orange or buff coloured apothecia. Immature apothecia have pale, slightly prominent margins.

Occurs on sheltered, mature, deciduous trees in humid valley bottoms. Often found on or near the base of the trunk.
Chemical reactions negative.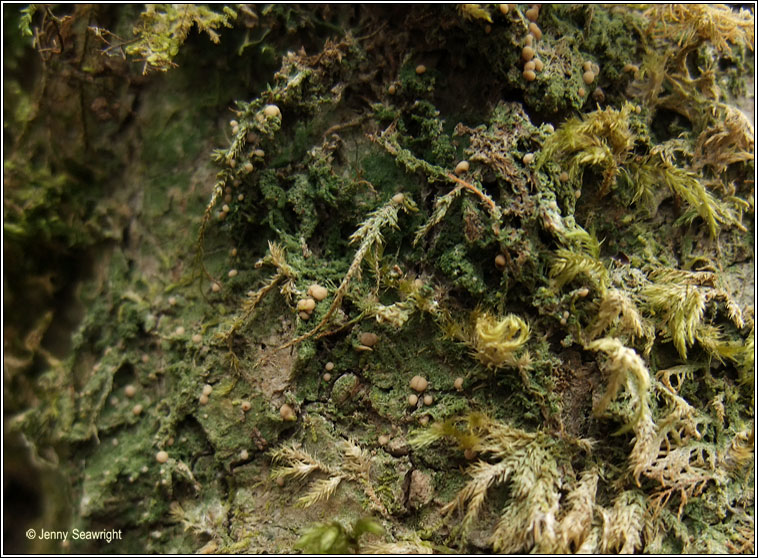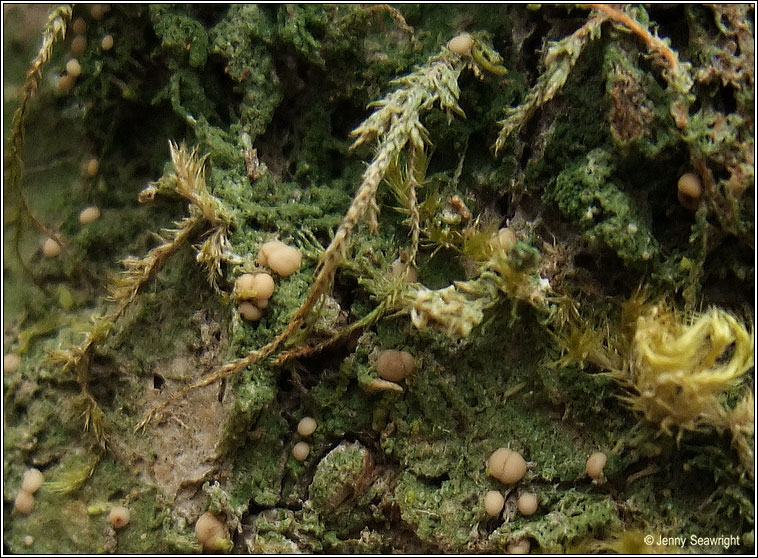 Mycobilimbia pilularis. The Burren, Co. Clare. April 2009