Irish lichens



Order: Pertusariales Family: Pertusariaceae

Species: Pertusaria albescens var. corallina


Growth type crustose.
Photos: On tree trunk. Gougane Barra, Cork, SW Ireland.
Identified by John Douglass

Differs from Pertusaria albescens in having coarse knotted, warted or granular soralia and a thickened thallus.

Found over-growing moss on bark and sheltered stones.
Chemical reactions negative. Taste-test for oxalic acid negative.

Similar: Pertusaria polythecia. Pale grey thallus comprised of fertile warts. Rare, endemic to SW Ireland on mosses on trees.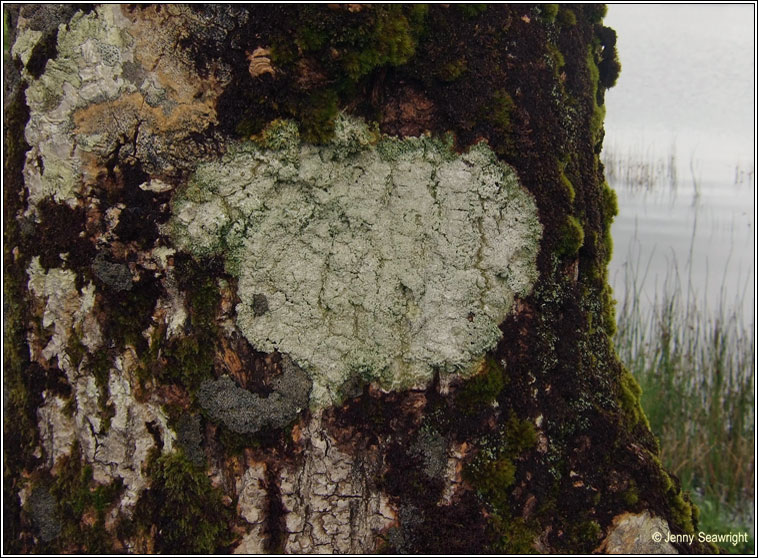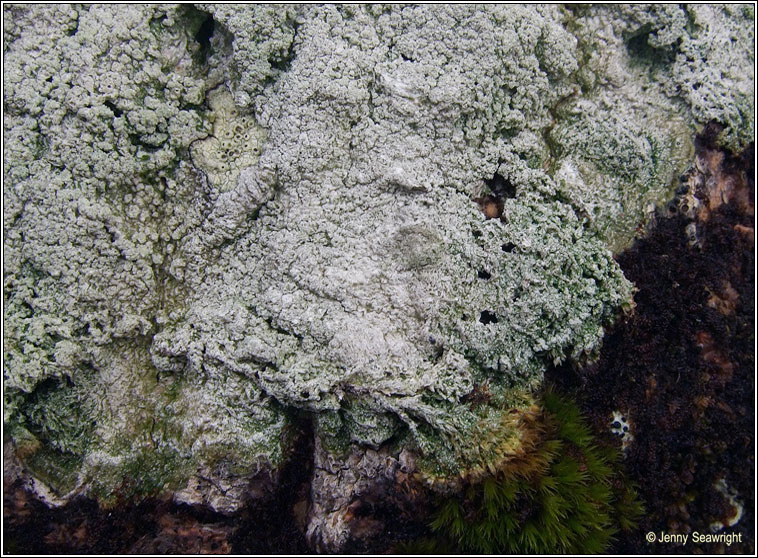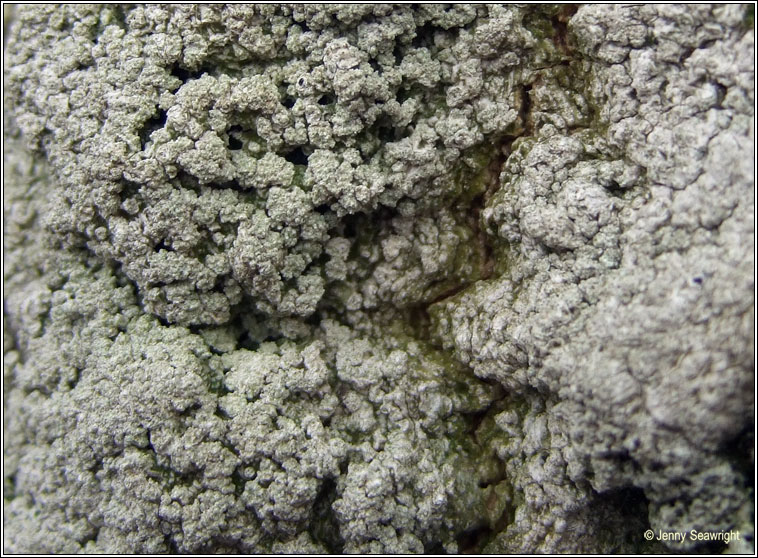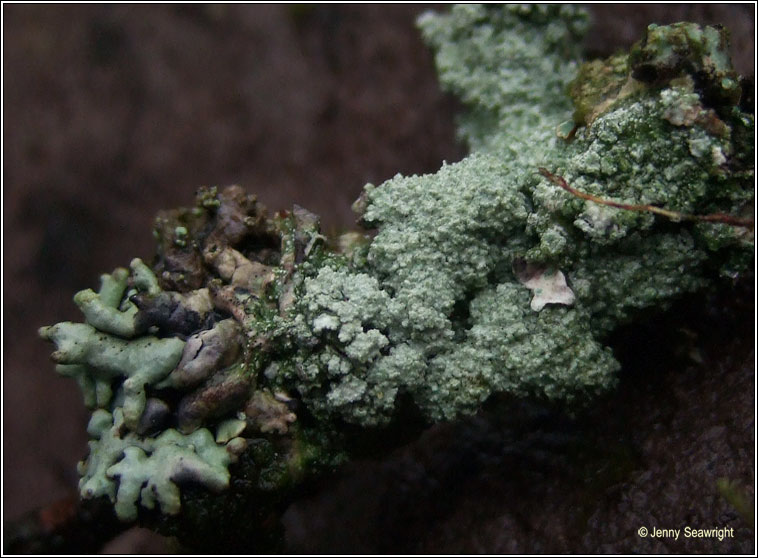 Immediately above: Pertusaria albescens var. corallina on Hawthorn twig. November 2009