Irish lichens



Order: Lecanorales Family: Lecanoraceae

Species: Lecidella elaeochroma f. soralifera


Growth type crustose.
Photos: On deciduous twig. Gougane Barra, Cork, SW Ireland.
Identified by John Douglass

Differs from Lecidella elaeochroma in having bright greenish-yellow soralia. Apothecia are normally present.

Often found with Lecidella elaeochroma f. elaeochroma but is occasional, most frequently recorded in northern half of Ireland.
K+ yellow, C+ orange, KC+ yellow, P-. Reactions often very faint.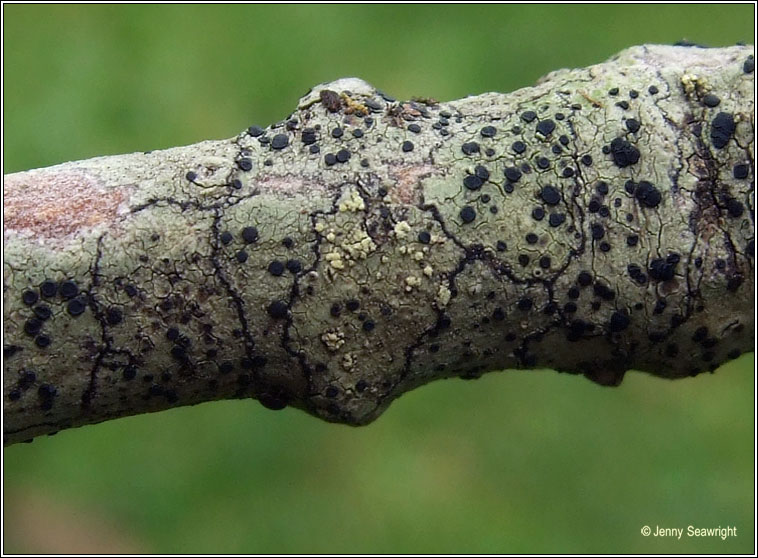 Lecidella elaeochroma f. soralifera August 2009