Irish lichens



Order: Lecanorales Family: Scoliciosporaceae

Species: Scoliciosporum umbrinum


Growth type crustose.
Photos: On riverside wall, Askeaton, Co. Limerick, Ireland.
Identification needs confirming

Very variable. Thallus grey-green or dark brownish-black, thin, scurfy and +/- cracked or thick and nodular-uneven. Apothecia frequent, discs blackish-brown, +/- convex, glossy when young with paler, sometimes persistent margins.

Occurs on wide range of natural and man-made sub-strates; +/- basic or acidic rocks, memorials, walls, compact soil, rusty metal, branches and wood. Chemical reactions negative.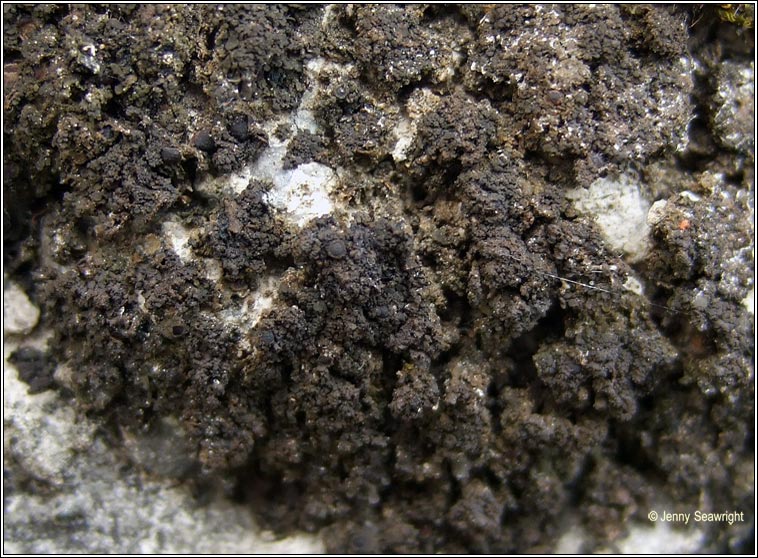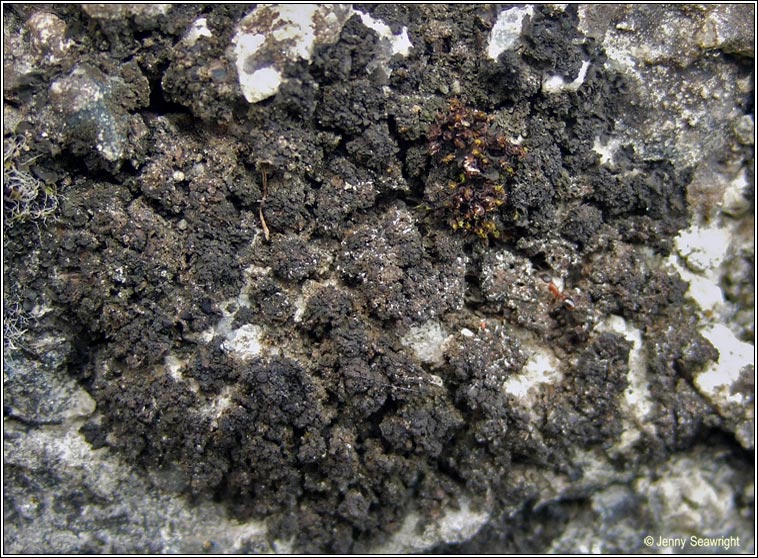 Scoliciosporum umbrinum. July 2009