Irish lichens



Order: Lecanorales Family: Parmeliaceae

Species: Parmelina pastillifera


Growth type foliose.
Photos: On urban tree trunks. Co. Cork, SW Ireland.
Specimen left confirmed by John Douglass

Rosette-forming light bluish-grey thallus, adpressed lobes often pruinose near tips. Dense or scattered blue-black isidia, knob-like with flattened tops. Under surface black, brown at margins. Simple rhizines. Apothecia and pycnidia absent in Britain and Ireland.

Occurs throughout Ireland on well-lit, roadside trees with nutrient-enriched bark. Also on siliceous rocks, roof tiles and memorials.
Cortex K+ yellow. Medulla K-, C+ carmine-red, KC+ red, P-, UV-

Similar: Parmelina tiliacea. Brown coralloid isidia. S, SE Ireland.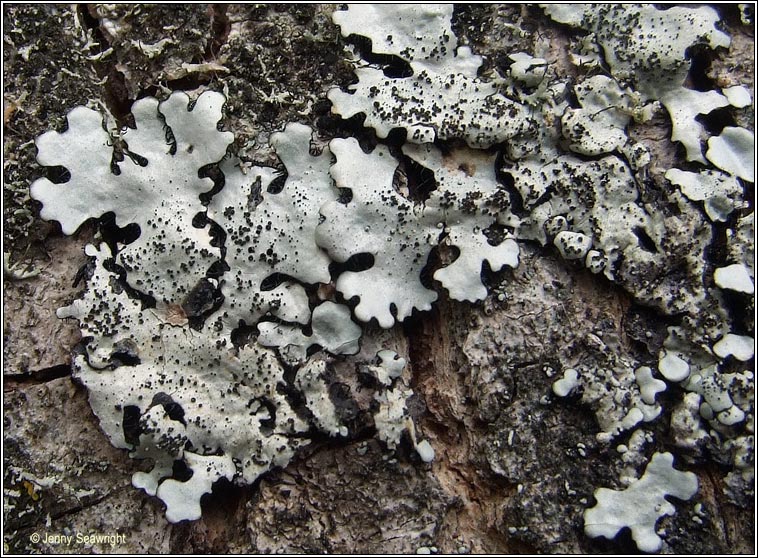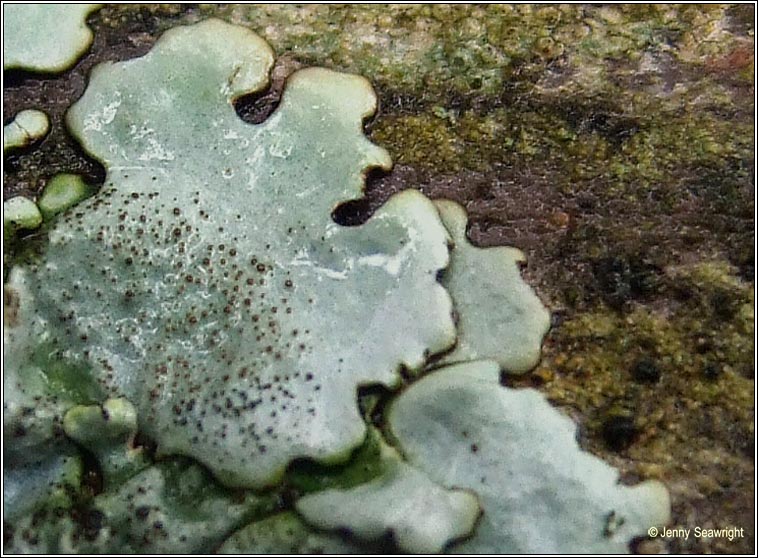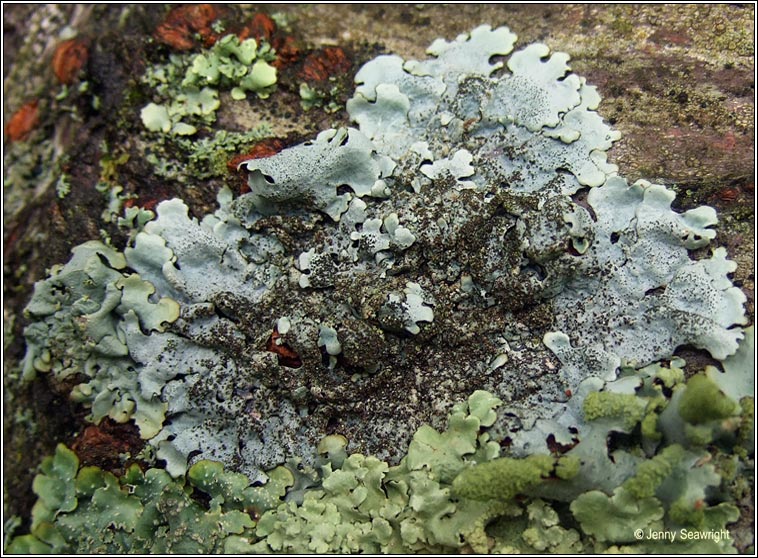 Parmelina pastillifera. July 2009 and May 2010