Irish lichens



Order: Lecanorales Family: Lecanoraceae

Species: Lecanora jamesii


Growth type crustose.
Photos: On shaded Willow. Ballingeary, Co. Cork, SW Ireland.

Pale to mid-grey, smooth or granular thallus often with blackish prothallus. Forms small, +/- circular patches. Translucent spots (large crystal clusters) visible when thallus moistened. Centre of thallus with scattered piles of yellow-green punctiform soralia. Apothecia usually absent, discs pale green-brown, pink-brown or blackish.

Can be locally abundant on Willow and other smooth-barked trees in damp, sheltered areas. Often found with Japewiella tavaresiana.
Thallus K-, C-. Soralia K+/- weak yellow, UV+/- pale orange.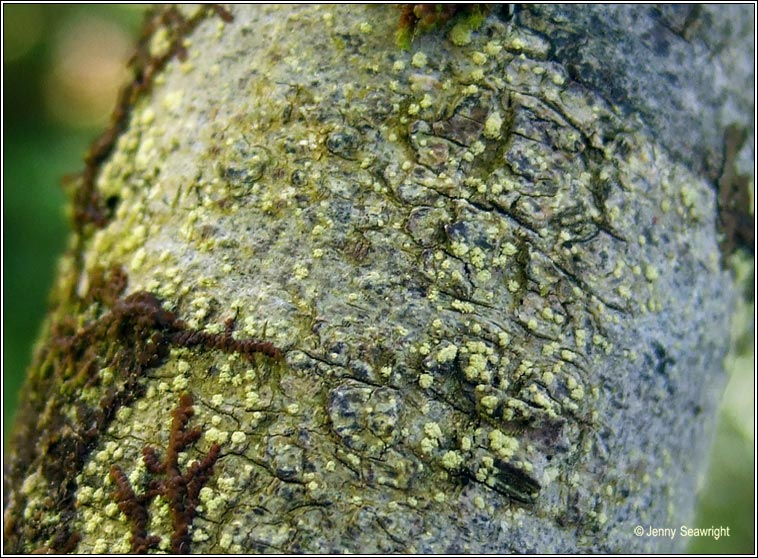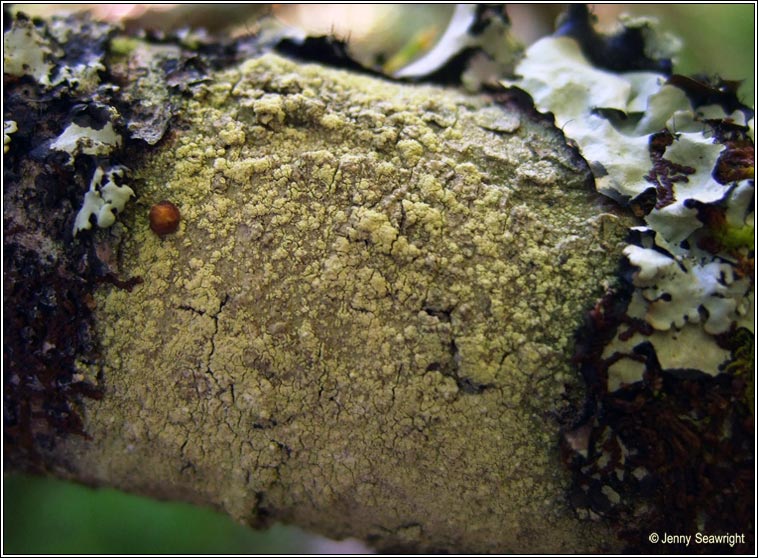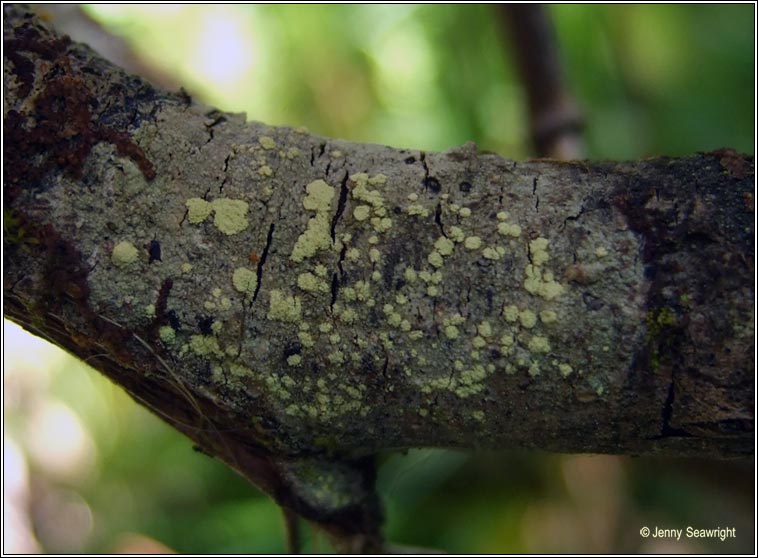 Lecanora jamesii. On Willow, Ballingeary, Co.Cork. June 2009