Irish lichens


Order: Lecanorales Family: Stereocaulaceae

Species: Stereocaulon vesuvianum

Growth type fruticose.
Photos: On acidic upland rock. Ballingeary, Cork, SW Ireland.

Variable. Primary thallus non-persistent. Compact tufts of erect or decumbent grey-white pseudopodetia, branched or unbranched. Small phyllocladia usually with dark grey centres and pale margins. Occasionally sorediate, cephalodia rare, containing Stigonema.

Occurs throughout Ireland on well-lit upland siliceous rocks.
K+ yellow or occasionally red, KC-, P+ orange, UV-

var. nodulosum. Occasional, on N and W Irish coasts.
var. symphycheileoides. Only recorded from Dingle peninsula.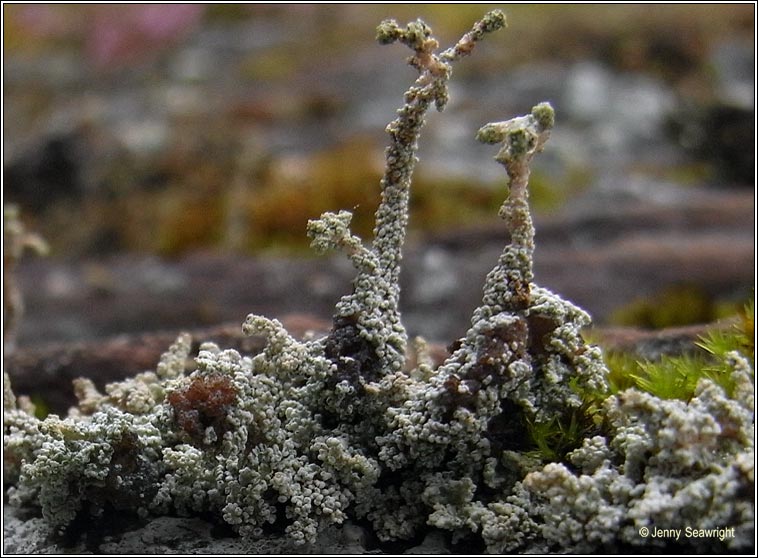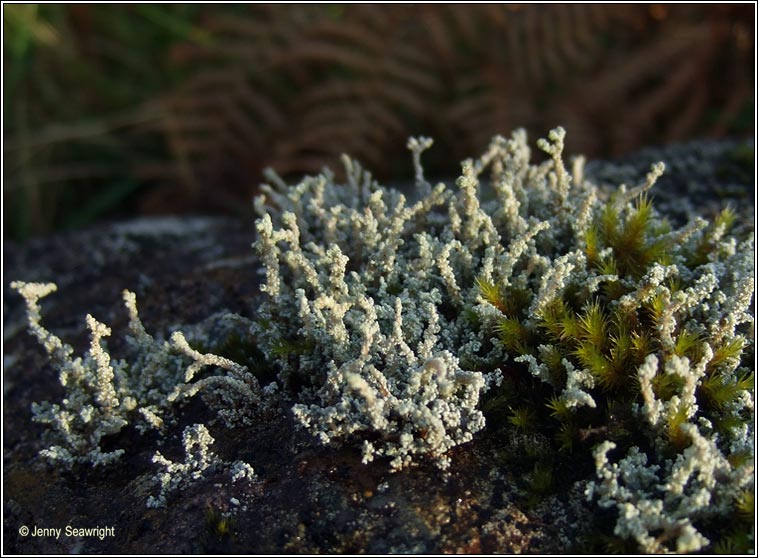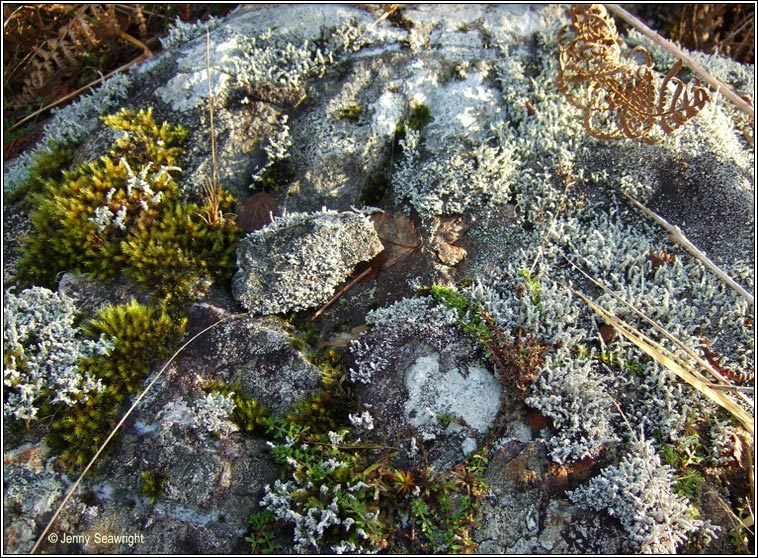 Stereocaulon vesuvianum. November 2008 and August 2009