Irish lichens


Order: Teloschistales Family: Teloschistaceae

Species: Caloplaca flavovirescens

Growth type crustose.
Photos: On path and urban wall. Co. Cork, SW Ireland.
Specimen immediately below identified by John Douglass

Large greenish-yellow to orange angular-areolate thallus surrounded by pale prothallus. Frequent brownish-orange apothecia with paler margins. Often occurs as isolated specimens.
K+ crimson / purple.

Saxicolous, usually on man-made substrates and calcareous rocks. Also frequent on sea-shores and on acidic rocks affected by more basic downwash.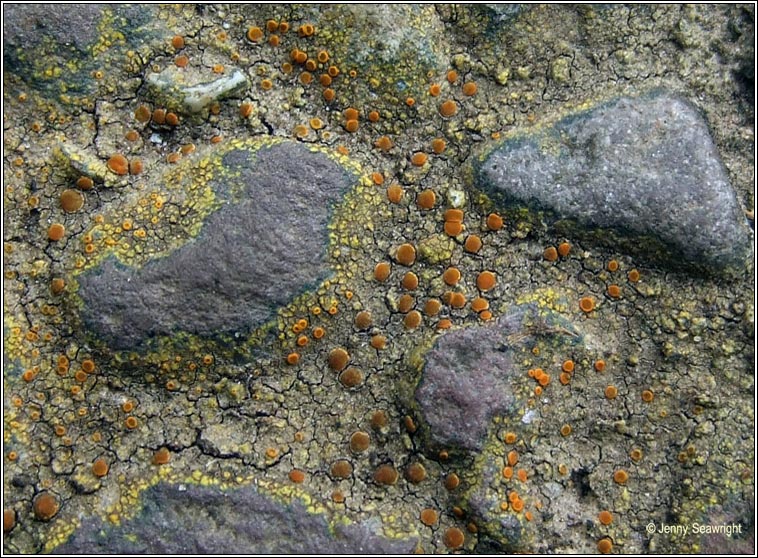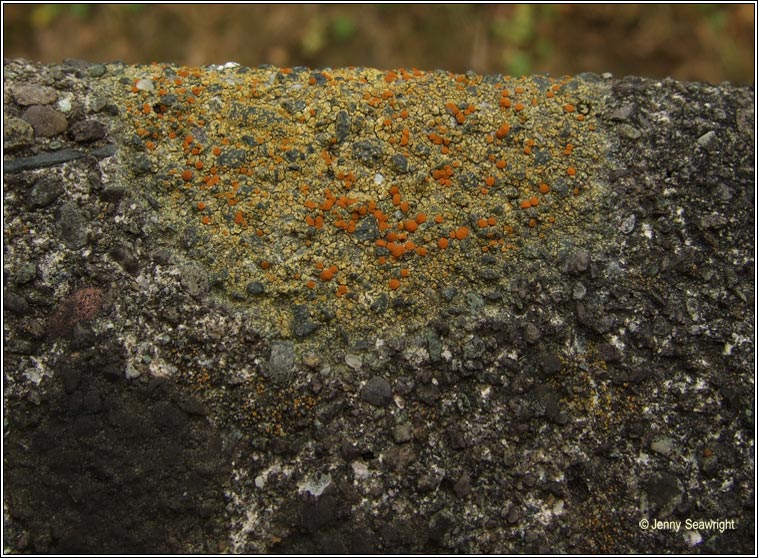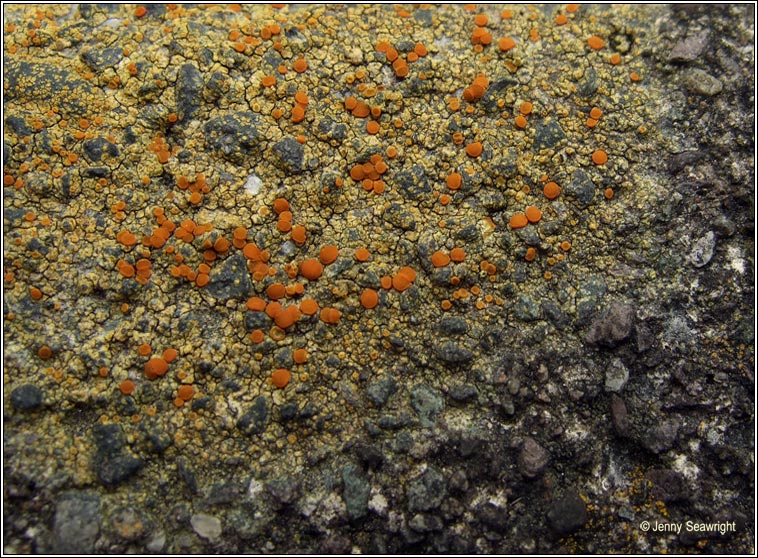 Caloplaca flavovirescens. July and August 2009