Irish lichens


Order: Teloschistales Family: Teloschistaceae

Species: Caloplaca teicholyta

Growth type crustose, +/- placodioid at margins.
Photos: On limestone rock. Teampall Chronain, the Burren, Ireland
BLS Burren meeting 2009

Scurfy, thick or thin, whitish-grey thallus, closely adpressed, margins +/- placodioid. Centre becoming +/- sorediate. Usually sterile, when present discs are bright orange, sometimes pruinose.
Thallus K-, apothecia K+ purple-red

Found on calcareous stone, mortar and limestone, usually on buildings, walls and monuments. Rare in Ireland, scattered records.

Host to the lichenicolous fungus Diplotomma murorum.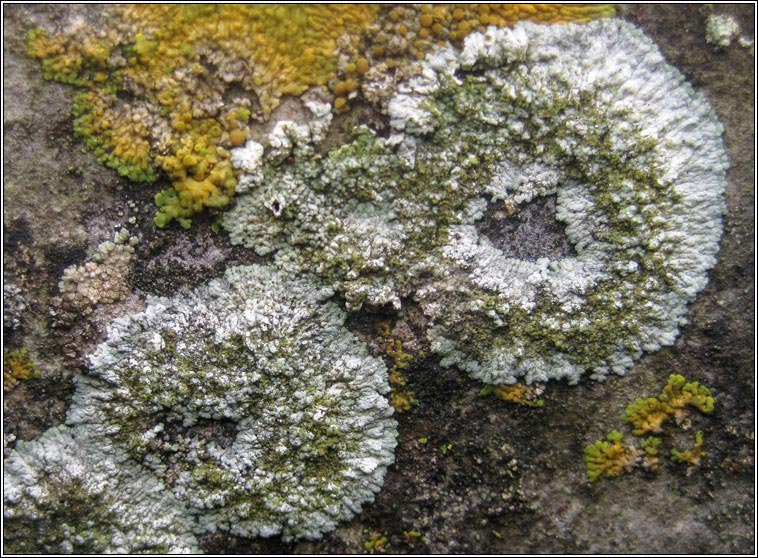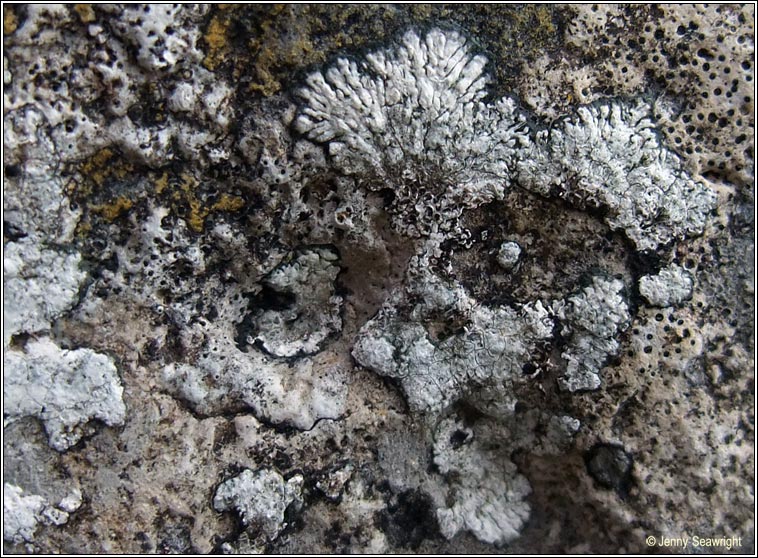 Caloplaca teicholyta. April 2009