Irish lichens


Order: Lecanorales Family: Parmeliaceae

Species: Melanelixia fuliginosa


Growth type foliose.
Photos: On granite boulder. Black Head, the Burren, Ireland.
BLS Burren meeting 2009

Dark green-brown to blackish lobes, adpressed, wrinkled. The centre of the thallus becomes +/- obscured by small, glossy isidia. Apothecia occasional, red-brown, margins often becoming isidiate.

Found on siliceous rocks and gravestones, rare on trees.
Cortex K-. Medulla K+/- purple, C+ red, KC+ red, P-, UV-

Similar: Melanelixia glabratula. Mainly occurs on trees.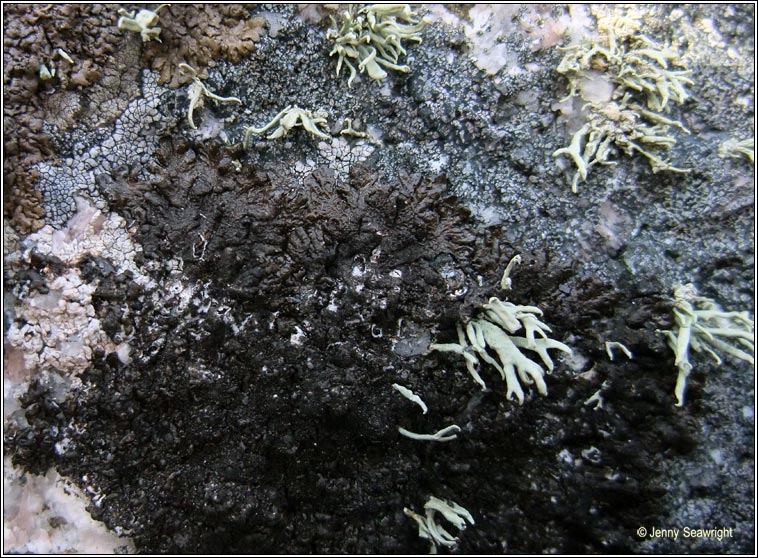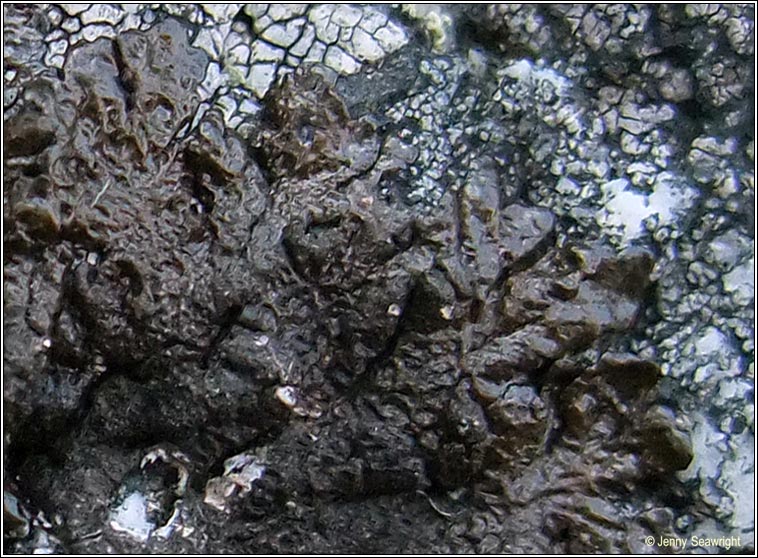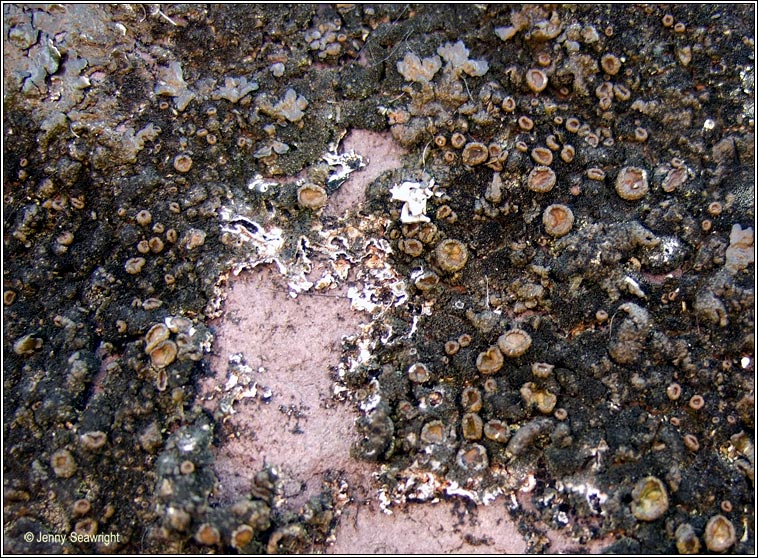 Above: Fertile Melanelixia fuliginosa. Ballingeary, May 2009