Irish lichens


Order: Lecanorales Family: Porpidiaceae

Species: Clauzadea immersa


Growth type crustose.
Photos: On limestone. Teampall Chronain, the Burren, Ireland.
BLS Burren meeting 2009

White to pale-grey thallus. Deeply immersed blackish-brown apothecia often with pale-grey pruina. Pits in rock are left when apothecia fall out. A black prothallus is sometimes present.
Thallus chemical reactions negative, hymenium I+ pale blue.

Found throughout Ireland, can be locally frequent on hard, well-lit limestone and also occurs on church memorials.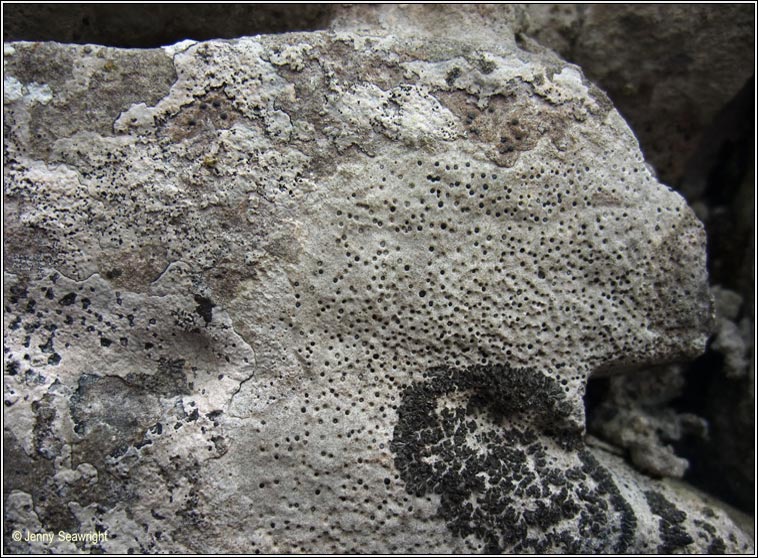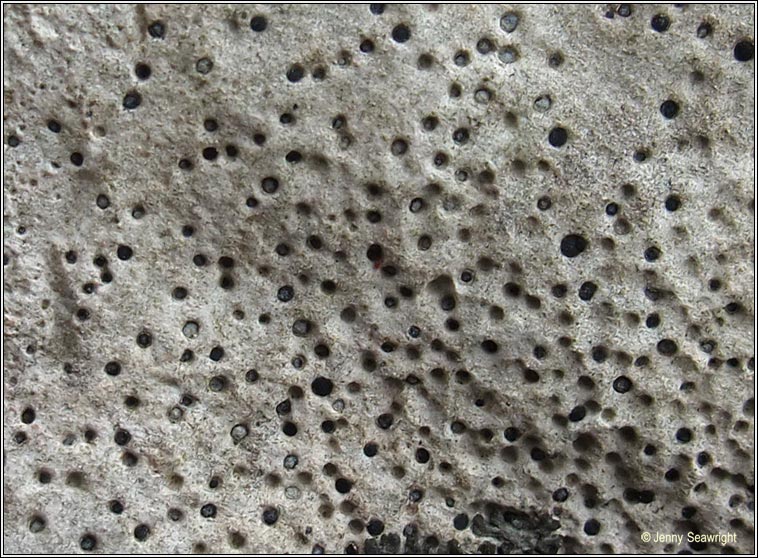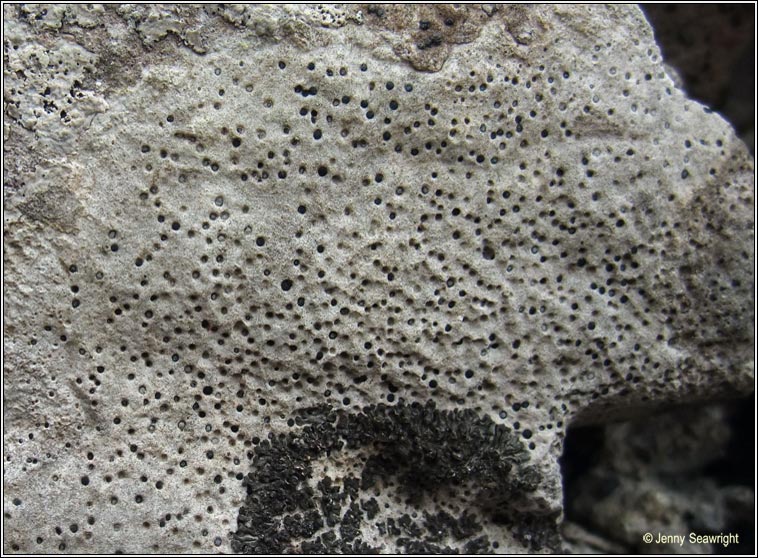 Clauzadea immersa. BLS Burren meeting, April 2009