Irish lichens


Order: Teloschistales Family: Teloschistaceae

Species: Caloplaca ochracea

Growth type crustose
Photos: On limestone. Black Head, the Burren, W Ireland.
BLS Burren meeting 2009

Mosaic-forming with scurfy or continuous, patchy pale-yellow to yellow-grey thallus. Apothecia never convex, dark orange-yellow, flat with thick, slightly paler margins. Spores thick-walled, 4-celled, 12-15 x 5-7 Ám.
K+ crimson / purple.

Occurs among other lichens on limestone. Scarce, main distribution in Ireland is in the Burren, Co. Clare and in Co. Antrim.

Similar: C. dalmatica. Finely areolate thallus, spores 2-celled.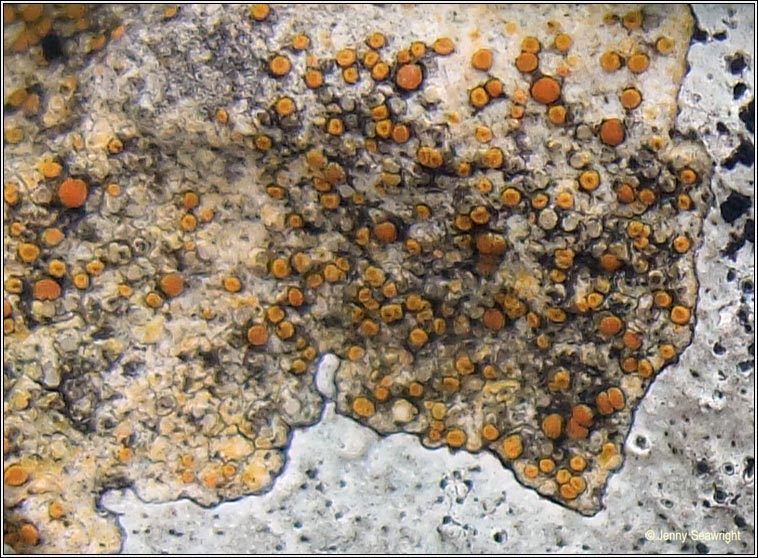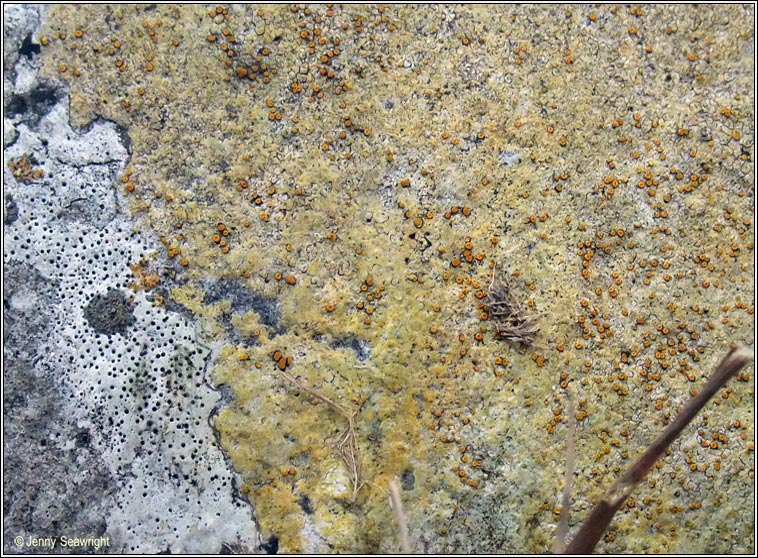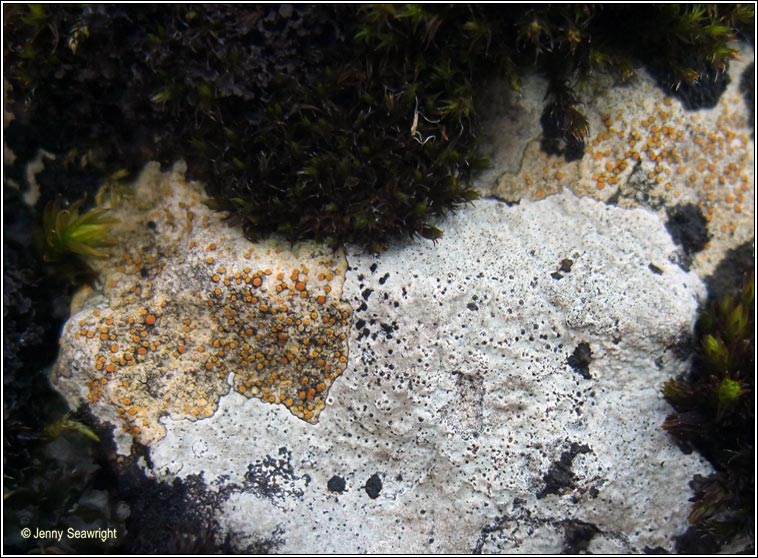 Caloplaca ochracea. BLS Burren meeting, April 2009