Irish lichens


Order: Lecanorales Family: Lecanoraceae

Species: Lecanora helicopis

Growth type crustose.
Photos: On estuary rocks, Co. Waterford, Ireland.
identified by J Douglass

Very variable. Thallus grey to brownish-grey, slightly warted or smooth and cracked, prothallus dark bluish-grey or whitish. Dark brown apothecia with margins becoming darker and excluded.

Coastal, found on shaded siliceous rocks above HWM.
Chemical reactions negative.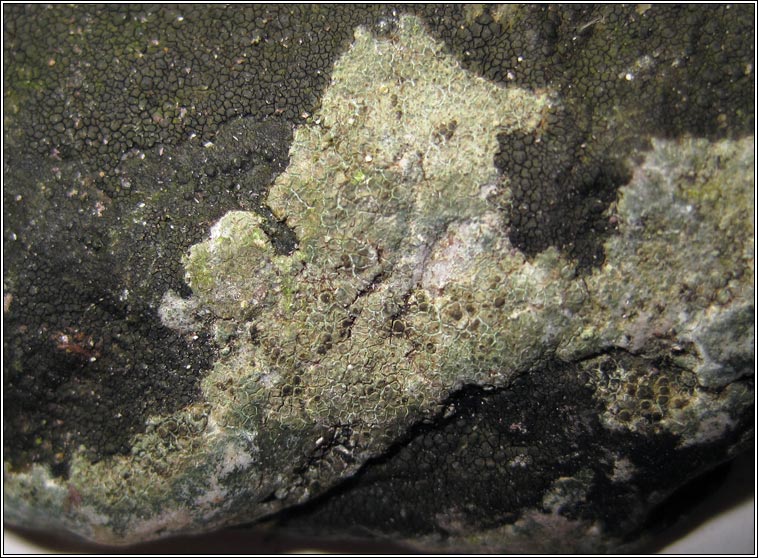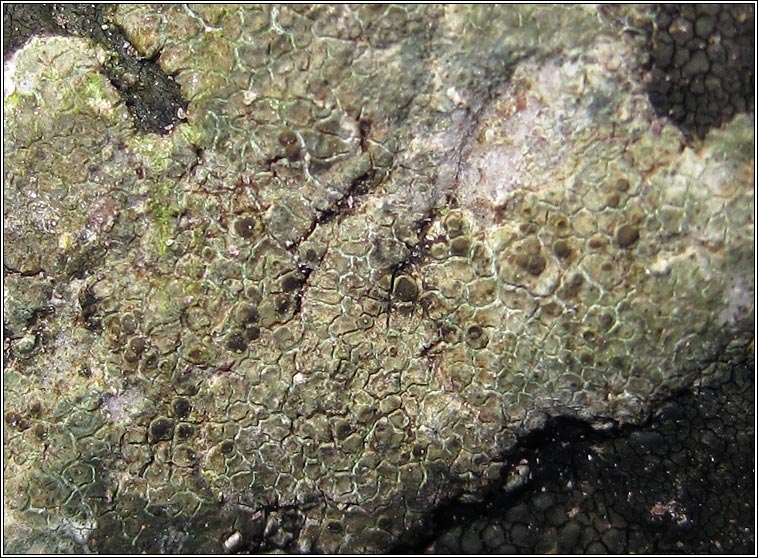 Lecanora helicopis. April 2012