Irish lichens


Order: Verrucariales Family: Verrucariaceae

Species: Verrucaria striatula


Growth type crustose.
Photos: On maritime rock below HWM. Courtmacsherry, SW Ireland

Very variable. Grass-green to dark dull green, thin, uncracked thallus, translucent when wet. Usually with small black spots and shiny ridges (ridges sparse or absent in shade). The prominent perithecia are often irregular in shape.

Coastal on siliceous rocks between mid and high water mark. Most records from western Irish coasts. Chemical reactions negative.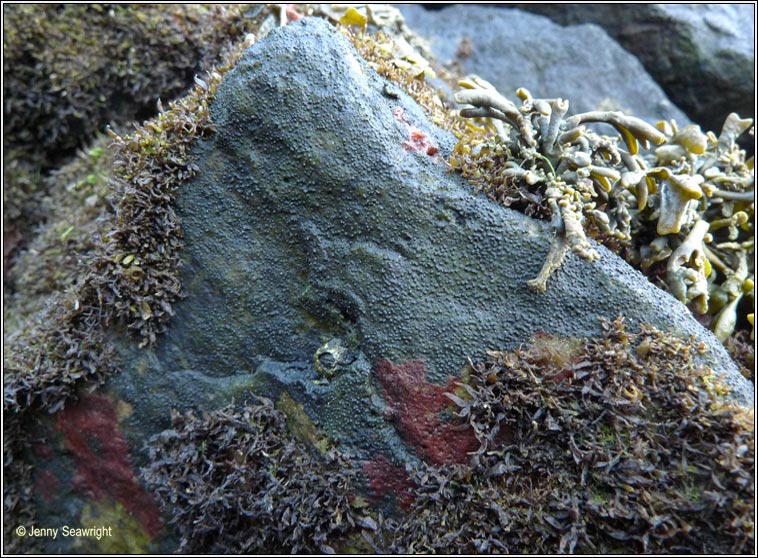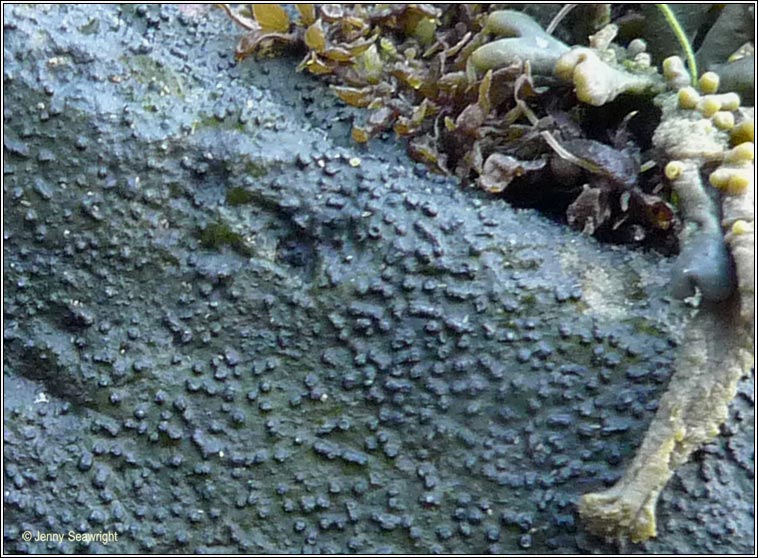 Verrucaria striatula. March 2009