Irish lichens


Order: Lecanorales Family: Stereocaulaceae

Species: Lepraria caesioalba


Growth type leprose, granular.
Photos: Growing over moss on acidic upland rock. Ballingeary, Cork, SW Ireland. Identification confirmed by John Douglass

Thallus forms rosette-shaped patches of greyish granules, often slightly darker in centre.

Found on well-lit siliceous upland rocks, also over-growing mosses and on soil in similar habitats.
Usually K+ faint yellow, C-, P+ orange but very variable.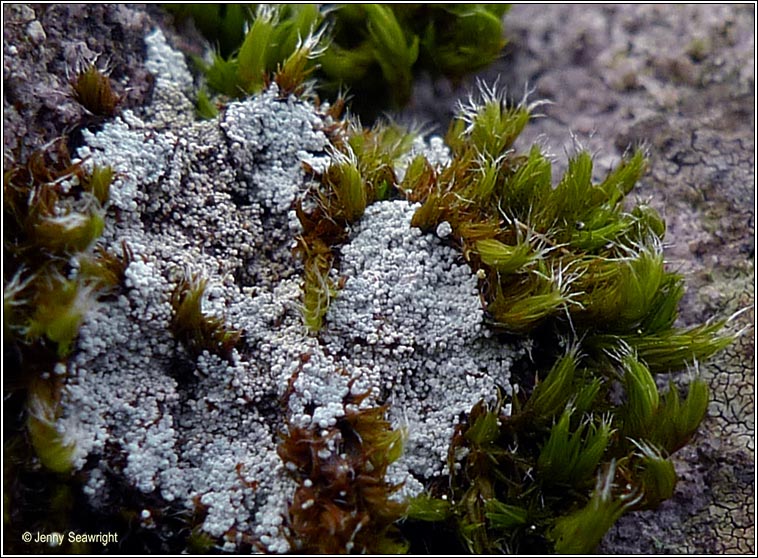 Lepraria caesioalba growing over moss. March 2009