Irish lichens


Order: Lecanorales Family: Ramalinaceae

Species: Ramalina lacera


Growth type fruticose.
Photos: On estuary trees. Ardsallagh, Co. Waterford, Ireland.

Very variable. Solid thallus with one to many ragged, flattened, reticulate and +/- solid lobes, the cortex often peeling. Soralia develop on surface and edges of lobes. Apothecia are unknown.
Chemical reactions negative. UV-
Host to Mixtoconidium insidens, first Irish record Sept 2019

Occasional on nutrient-rich bark, also occurs on sheltered coastal walls and rocks.

Similar: Ramalina canariensis. Thallus hollow. Soralia apical.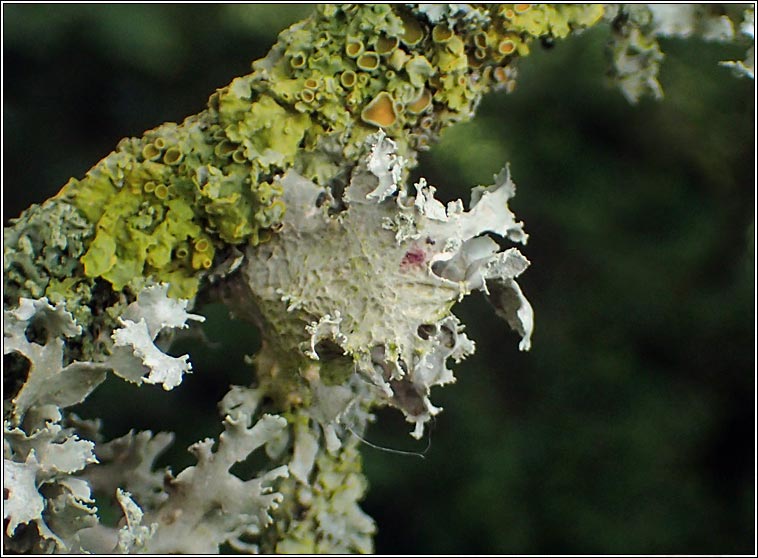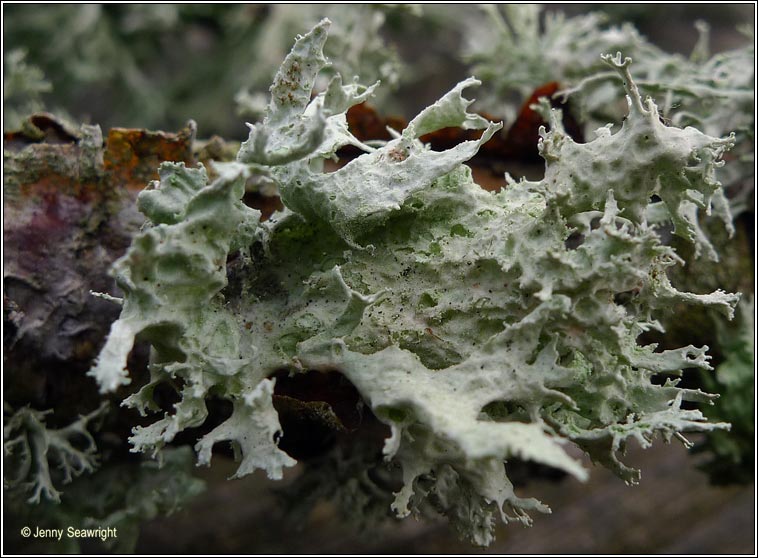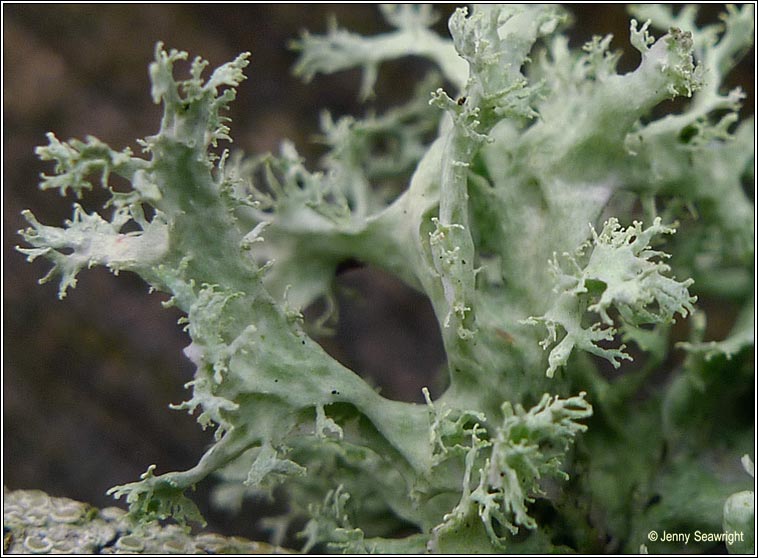 Ramalina lacera. April 2012