Irish lichens


Order: Verrucariales Family: Verrucariaceae

Species: Verrucaria fusconigrescens


Growth type crustose.
Photos: On acidic coastal rock. Co. Cork, SW Ireland.

Mid to dark brown areolate thallus, sometimes locally pruinose with a dark brown to black prothallus. Perithecia are half immersed, the apex usually rounded with +/- inconspicuous ostioles.

Common on siliceous coastal rocks above HWM. Occasionally occurs inland. Chemical reactions negative.

Photograph below on inland rock, Gougane Barra.
Identified by John Douglass.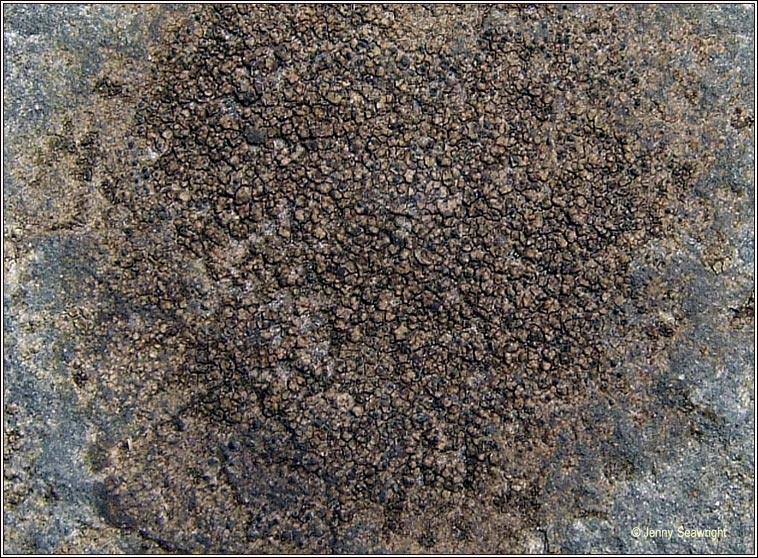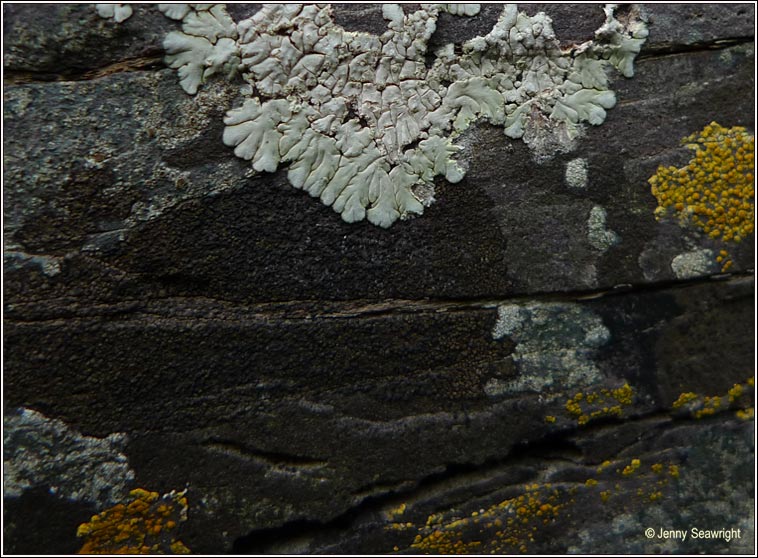 Immediately above: Verrucaria fusconigrescens on coastal wall, February 2009