Irish lichens


Order: Lecanorales Family: Candelariaceae

Species: Candelariella medians


Growth type placodioid (crustose with lobed margins)
Photos: On church wall. Macroom, Cork, SW Ireland.

Placodioid yellow lichen with a yellow or greyish-yellow areolate centre and flattened pruinose lobes. Colour is greyer in shaded situations. Brownish-yellow apothecia with smooth or crenulate margins and simple spores. Can form large patches.
Chemical reactions: K- (Caloplaca species are K+ red)

Usually found on man-made substrates, cement, concrete, gravestones. Less frequent on hard calcareous rocks.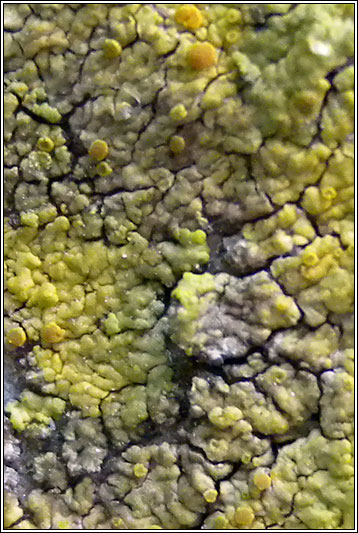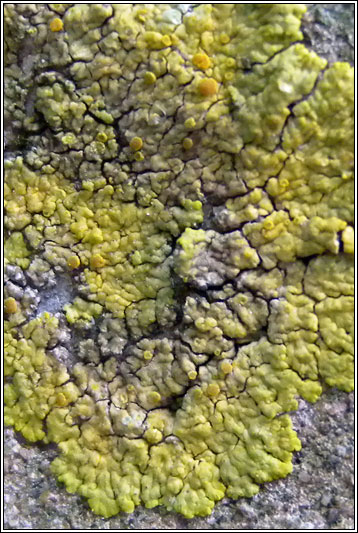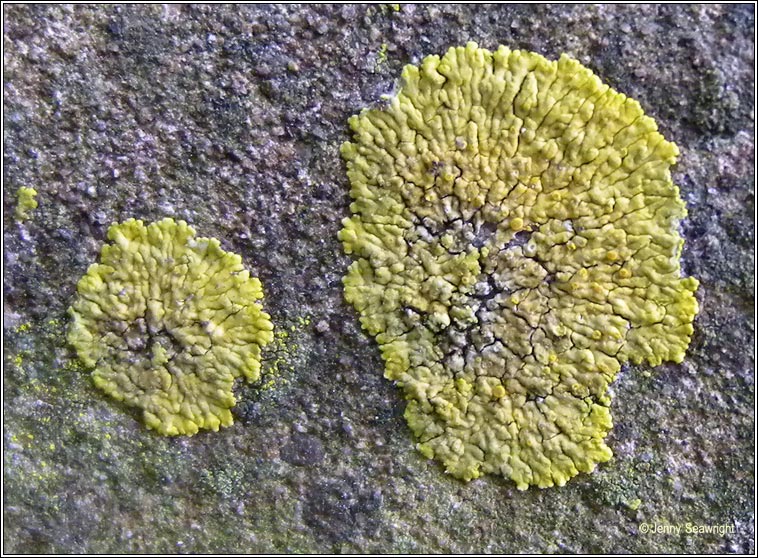 Candelariella medians. Macroom, Co.Cork. December 2008