Irish lichens


Order: Capnodiales Family: Mycosphaerellaceae

Species: Stigmidium marinum


Possibly a lichenicolous fungus.

Thank you to Alain Gerault for the correction to the previous images shown, and for providing these photographs of Stigmidium marinum taken on coastal rocks at Rade de Brest, Finistère, NW France.

Stigmidium marinum is referred to by Dobson (2005) as a lichenicolous fungus parasitic on Verrucaria mucosa but it is suggested by Van den Boom & Aptroot (1996) that it is in fact a non-parasitic lichen.

Coastal distribution.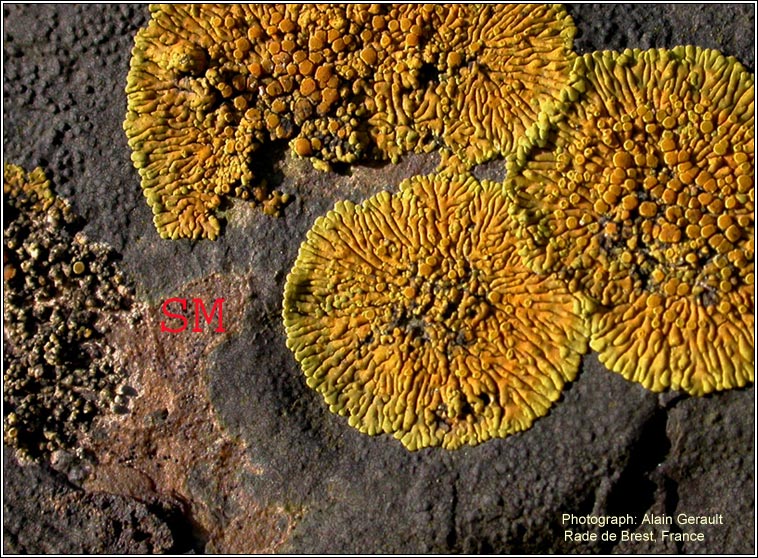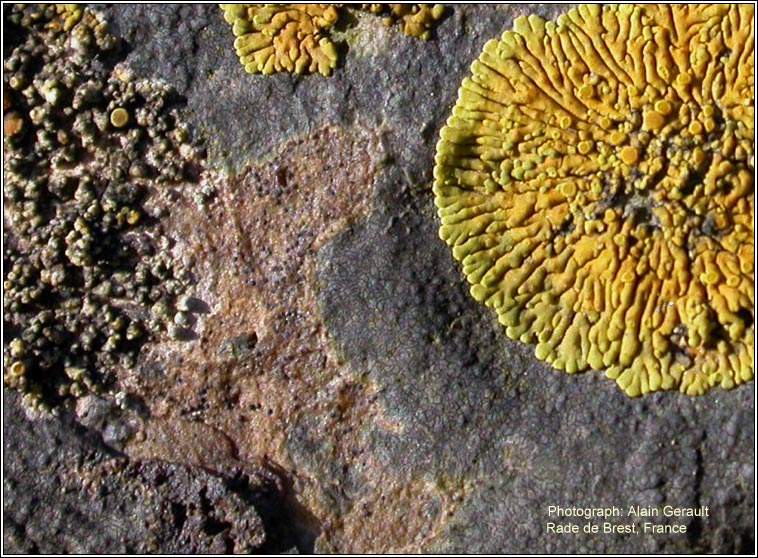 Stigmidium marinum , Rade de Brest, France. All photographs: ©Alain Gerault