Irish lichens


Order: Peltigerales Family: Collemataceae

Species: Leptogium cyanescens


Growth type foliose.
Photos: On rock and Ash trunk. Ballingeary, Cork, SW Ireland.

Thin,papery thallus of over-lapping bluish-grey lobes, either +/- dispersed or forming patches. Rhizines are absent. Numerous flat or pin-like laminal isidia on upper surface, overlapping at centre. Apothecia very rare, spores becoming muriform, 19-23 x 7-9 Ám.

Usually found near water on rocks, trees and among moss.
Chemical reactions negative.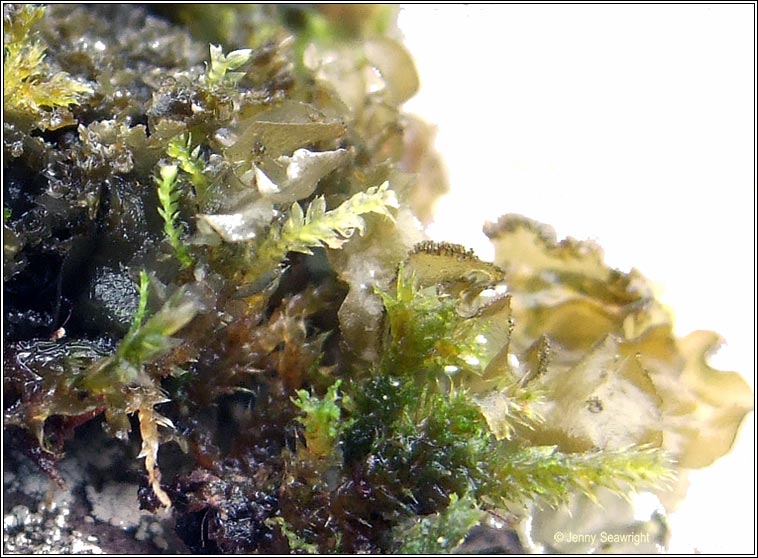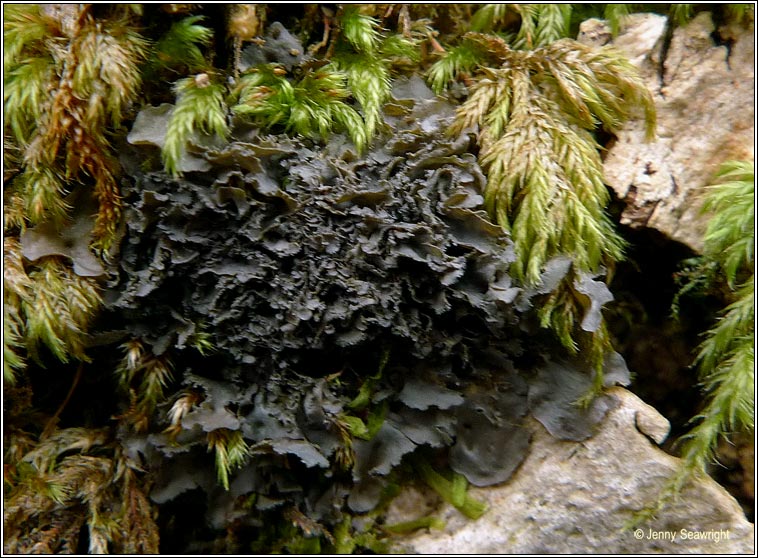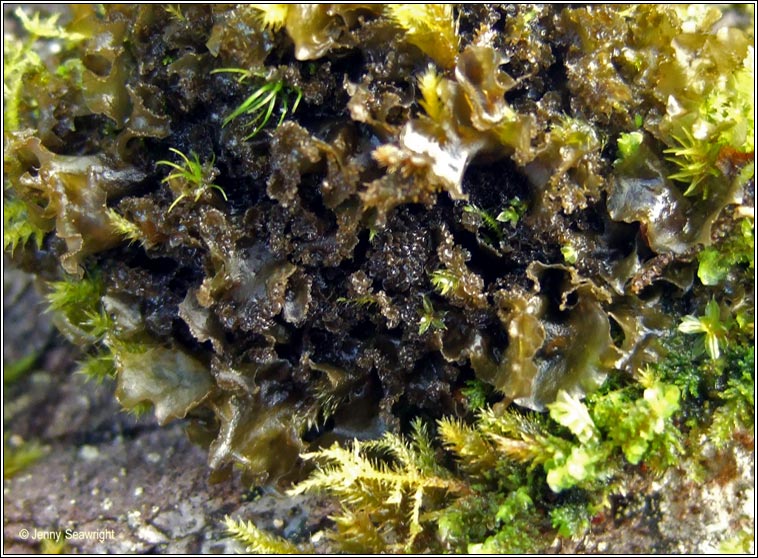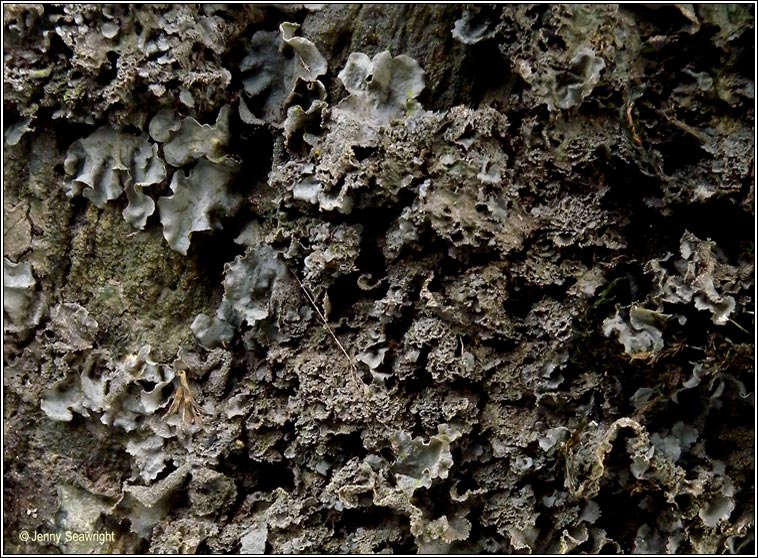 Leptogium cyanescens February and October 2009