Irish lichens


Order: Peltigerales Family: Collemataceae

Species: Leptogium britannicum


Growth type foliose.
Photos: On coastal rocks. County Cork, SW Ireland.

Thin, translucent, green-grey lobes becoming blue-grey, crisp and papery when dry. Soredia and isidia are absent, apothecia rare. Lower surface is a paler grey, without rhizines.

Coastal, above HWM among moss, grass or in pockets of soil on exposed rocks and cliffs. Local on western Irish coasts.
Chemical reactions negative.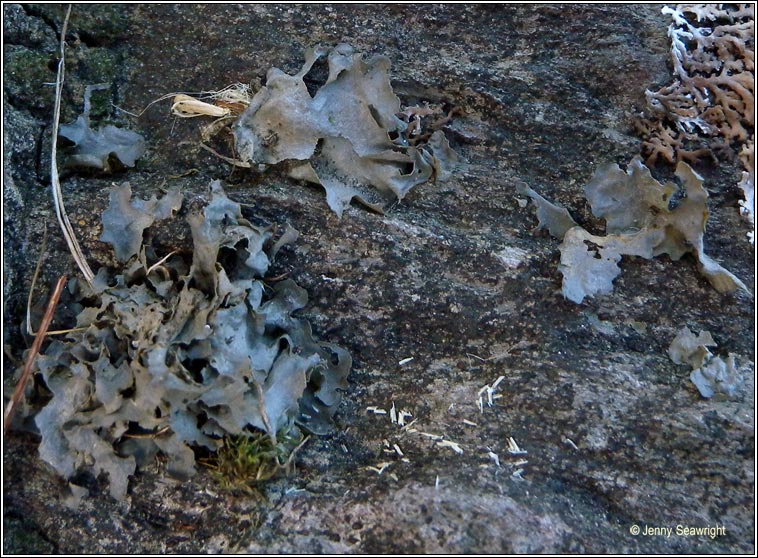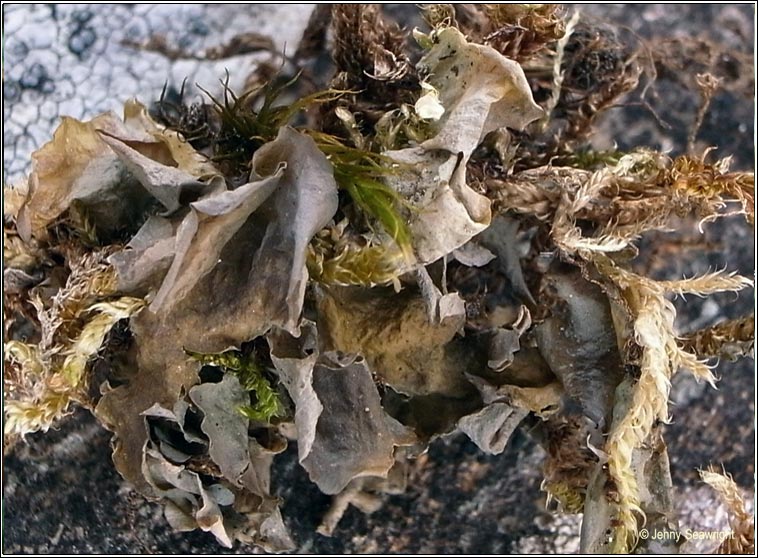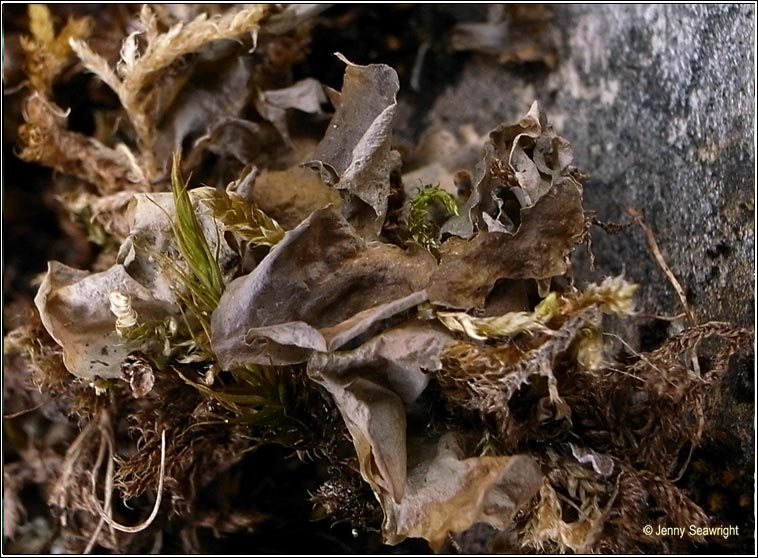 Leptogium britannicum February and June 2009