Irish lichens


Order: Lecanorales Family: Physciaceae

Species: Physconia grisea

Growth type foliose.
Photos: On urban tree-trunks. Macroom, Cork, SW Ireland.

Thallus is pale grey or brownish when dry but becomes greener when wet, usually coarsely pruinose. Fan-shaped, overlapping lobes, under surface whitish with pale, simple rhizines (only Physconia species with pale rhizines). Granular soralia may spread to cover the thallus centre. Apothecia are rare.

Found on nutrient-rich and often dusty, rocks, cement and trees.
Medulla: K-

Similar: Physconia perisidiosa. Isidiate. Black, 'bottle-brush' rhizines.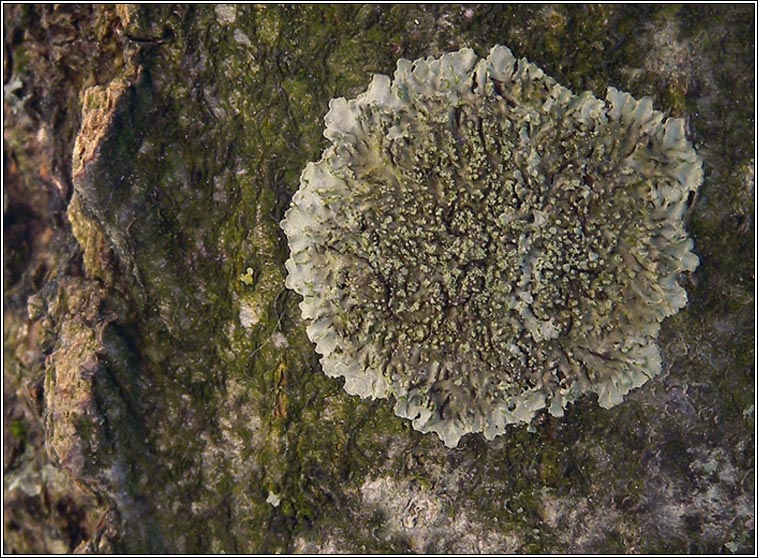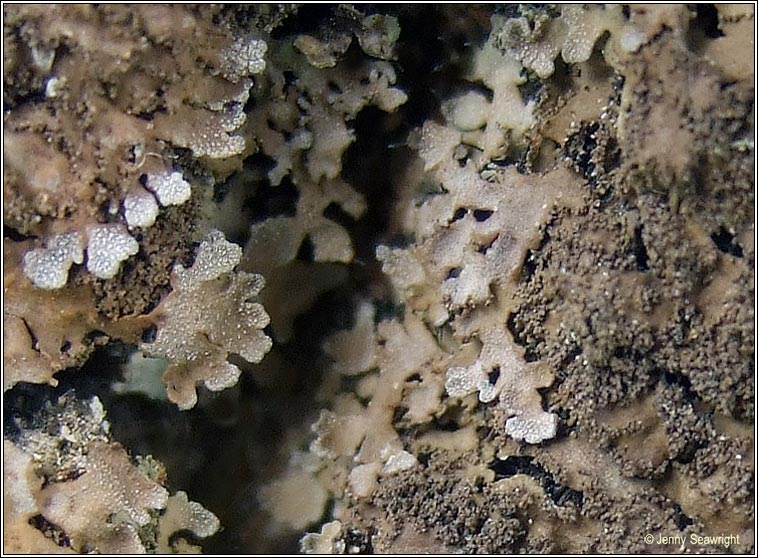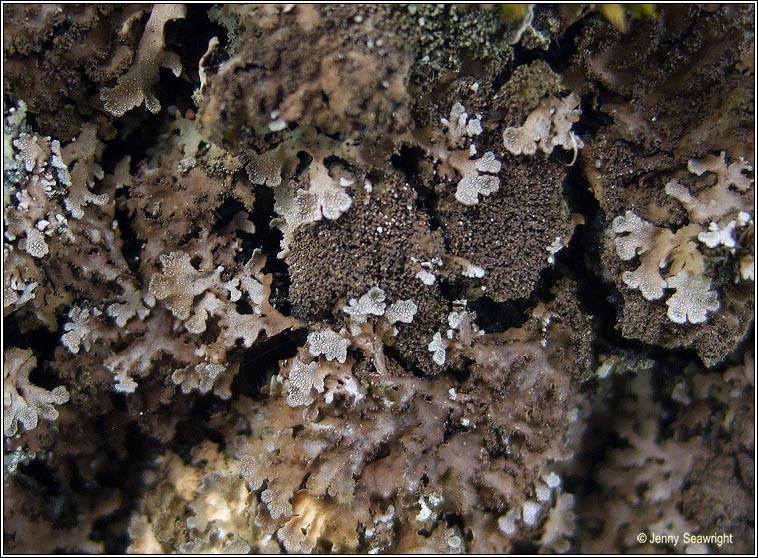 Physconia grisea Macroom, Co.Cork. February 2009, May 2010